Website's Report that Disgraced Official's Family Owns Property in Kyoto Is False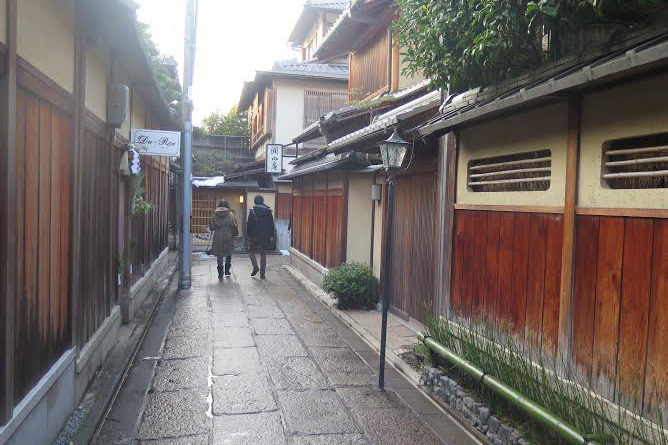 (Kyoto) – A report published on an overseas website saying that the family of a former senior official being investigated for corruption in China owns two luxury properties in the Japanese city of Kyoto is incorrect.
A report on the website boxun.com said the family of Ling Jihua, a former vice chairman of China's top political advisory body, got two properties from Li You, chief executive of technology conglomerate Founder Group. It did not say when Li gave the family the properties.
Founder has said that Li and two other executives are helping authorities with an investigation, but little information is available about that probe.
Boxun.com is a website in New York that accepts articles from the public, then its editors check the facts. Its report about Ling has appeared on Chinese social media platforms and websites, receiving a lot of attention from a public struggling to understand – or get reliable information about – an aggressive anti-corruption campaign that the Communist Party launched in late 2012. Access to boxun.com is blocked by China's "great firewall."
Boxun.com's report says Ling's wife, Gu Liping, and son, Ling Gu, owned the two properties in Kyoto's Higashiyama area. Li bought the properties for them for US$ 380 million, the report said, and they are now worth more than US$ 500 million. Ling Gu died in a car accident in Beijing March 2012.
Boxun.com does not say who wrote the report or where much of the information in it comes from, saying only that "it learned" about the situation. The story included photos of purported registration documents for the two properties, indicating they were bought in 2012 by a company named Beansprouts Junshin-an Ltd.
The report also says Li took back one of the properties and gave them to the son and brother-in-law of another senior state leader about one year ago. The pair and Li's daughter owned the property through a complicated trust arrangement.
However, Caixin reporters who visited Kyoto in January found that the two properties are owned by a Hong Kong investor named Zhang Songyi. The two wooden buildings are in a historic neighborhood packed with luxury resorts, hotels and restaurants. One of the two buildings has a sign for Beansprouts Junshin-an on it; the other has a mailbox with the name "Mui Bing How Tammy" on it.
Zhang, 59, formerly worked as managing director of Morgan Stanley's operations in Hong Kong. He invests in China's electricity and energy sector, and is a member of the board of directors at online media company Sina Corp. and at Longyuan Power Technology Developing Corp.
He was also a member of the board of a number of other companies, including GCL-Poly Energy Holdings Ltd., China Renewable Energy Investment Ltd. and Wuxi Suntech Power Co., which ran into debt problems in 2013.
Zhang said in a January 9 telephone interview with Caixin that Mui Bing How is his wife, Mei Qiaobing. "We bought the two buildings," Zhang said, adding that the couple owned Beansprouts Junshin-an, which is also registered in the British Virgin Islands.
"We registered Beansprouts Junshin-an to buy the buildings," he said.
The couple bought the buildings from an elderly Japanese man in 2012 for less than 300 million yen, he said. They stay at them during visits they make to Kyoto every year.
An area resident said the building with the Beansprouts Junshin-an sign on it used to be a private club and luxury hotel that was closed a few years ago. The current Chinese owner used it as a villa and visited a couple times every year, the person said.
Japanese property registration documents show that one of the buildings covers 197 square meters and the other 89 square meters. The larger one was built in 2003 and was owned by a company named View Max; the smaller one was owned by an individual named Matsumoto Hatsuko in 2002.
Hatsuko said she had heard about the Boxun.com report, but declined to comment any further.
Zhang said that is unaware of the report. He met Li once many years ago, he said, but has never cooperated with him.
(Rewritten by Han Wei)
You've accessed an article available only to subscribers
VIEW OPTIONS
Share this article
Open WeChat and scan the QR code

Caixin China Biz Roundup: China Warns Not to Bet Against the Yuan