The Eight Principles for Building People-Friendly Cities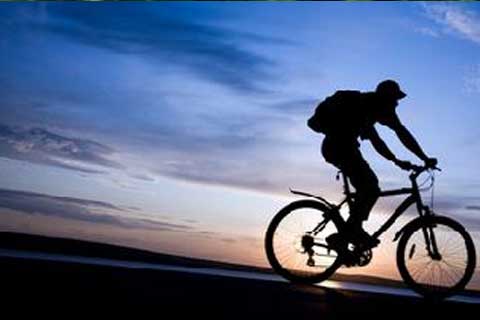 As more and more of China's population moves into urban areas, it is imperative that cities are built so they benefit people, the environment and the economy.
This recipe for sustainable urban planning has simple ingredients that are known as the Eight Principles. These rules are based on a simple concept: cities should be built on a human scale, not on a scale for roads, cars or buildings, but for people. The idea is to get the urban fabric right so that people can walk or bike where they need to go. Build high-quality transit so it is the best option for longer trips. Include parks and public spaces to create a higher quality of life, even in densely populated urban areas.
Here are the Eight Principles
1. Walk. Develop neighborhoods that promote walking.
2. Connect. Create dense networks of streets and paths for non-motorized transit.
3. Transit. Build extensive, high-quality transit. Make connections easy.
4. Cycle. Prioritize bicycle networks that offer protected lanes.
5. Mix. Zone for mixed-use neighborhoods.
6. Densify. Actively encourage greater density around major transit hubs.
7. Compact. Set growth boundaries and plan for compact regions with short commutes.
8. Shift. Increase mobility by regulating parking and road use.
In Guangzhou, for example, the neighborhood of Liuyun follows all of these principles. It is dense, with 9,600 residents per square kilometer, and it has mixed-use zoning that puts residents close to public transit, shops and schools. Effective car-control makes streets walkable and safe. The ground-floor commercial value in Liuyun has increased by 30 percent since the district started making the neighborhood mixed-use, according to the Institute for Transportation and Development Policy, a New York-based non-governmental organization advocating sustainable urban transportation.
Higher Quality of Life
In "cities for people" inhabitants walk more, bike more, drive less and spend more time with their friends and relatives. Cities designed with these principles in mind give residents flexibility – you might own a car, but you are not stuck driving it for every single trip.
Research from around the world has shown that neighborhoods based on the Eight Principles improve human innovation, happiness and health. In the United States, there has been an influx of venture capital invested in companies in more walkable, transit-connected districts. Richard Florida, co-founder and editor of the urban planning issues website CityLab.com, has found a high correlation between venture capital investments and biking to work, a proxy for walkable cities.
Moreover, studies show that commuting time detracts the most from happiness. A U.S. study found that adding 23 minutes to a commute had the same impact on a person's happiness as a 19 percent reduction in income. What makes people happiest? Spending time with family and friends, which often trades off with the amount of time spent commuting.
Pedestrian-friendly cities also improve the health of their residents. In Shanghai, researchers found that the likelihood of developing colon cancer decreased by half among people who commuted by foot or bicycle.
The Beijing Example
There is a popular saying in China: All of China will copy Beijing. Unfortunately, the capital is dominated by superblocks that were designed around the needs of cars, not people. Superblocks force their residents to walk distances meant for car travel, making trips by foot unenjoyable or impractical.
Close to one-third of Beijing's air pollution comes from vehicle emissions. Its superblocks have made driving both unavoidable and insufferable – commutes are long, parking is scarce and traffic is brutal.
Superblocks in China arose after the government began selling land to boost local revenue. They were the quick and easy way to develop: land could be sold rapidly, developed in a pattern and resold again. Indeed, the country is still building 10 to 15 superblocks every day. This means that developers have a significant amount of influence in how China will urbanize.
That said, consumer preferences are evolving, and the public has started to insist on a higher quality of life that includes safer streets for children, more efficient and pleasant commutes for adults, and cleaner air for all. Developers will need to tailor the way they build new cities to account for these changing preferences and to realize their full profit potential.
Reviving Profitability
The property market must learn to adapt. A report by the Urban Land Institute, a nonprofit research and education organization, shows that much of the oversupply of property in China, especially of office space, is due to the space being "poorly conceived and located." Some developers already see that small blocks, walkable streets and lively commercial activity can differentiate their product, which is crucial in a tough property market.
A good example is Skidmore, Owings & Merrill LLP, which was in charge of the master plan behind Xintiandi, an urban renewal project in Shanghai. Once a dilapidated neighborhood, Xintiandi is now a car-free, walkable, mixed-use commercial district. The New York Times reports that developers now use "to Xintiandi" as a verb meaning to take a sustainable approach to urban design.
In China and beyond, developers have already found that walkable and transit-oriented neighborhoods command higher property values. In Beijing, the average value of residential properties near stations for buses with dedicated lanes rose 2.3 percent faster per year than properties farther from stops. In Bogota, Colombia, one study found a 14 percent price premium for homes close to stations. Walkable urban office space in the United States commands a 74 percent rent premium per square foot over offices in car-centric areas.
China's future is in its cities, with some 300 million new urbanites expected by 2030. Developing according to the Eight Principles will not only guarantee a higher quality of life for urban Chinese, but will also revive a property market in dire need of new solutions.
CC Huang is a policy analyst at Energy Innovation: Policy and Technology LLC. Hal Harvey is the firm's CEO and a senior fellow for Energy and the Environment at the Paulson Institute. A Chinese version of this article was posted on the website of Fortune China.
You've accessed an article available only to subscribers
VIEW OPTIONS
Share this article
Open WeChat and scan the QR code