Policy Banks Linked to 'Belt and Road' Plans Said to Get US$ 31 Bln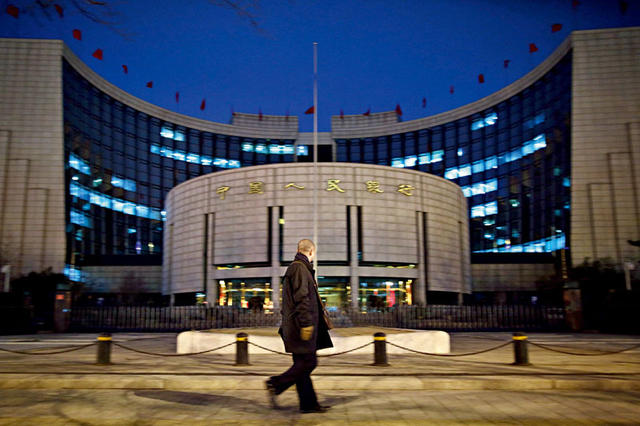 (Beijing) – The central bank has bolstered the capital of two policy banks linked to the government's "belt and road" initiatives, investing a combined US$ 31 billion, people with knowledge of the matter say.
The regulator recently converted US$ 16 billion worth of foreign exchange loans to China Development Bank (CDB) into equity shares in the bank, the sources said. It did the same with US$ 15 billion worth of forex loans to Export-Import Bank of China.
The investments made the regulator China Exim Bank's biggest shareholder and the CDB's third-largest shareholder. CDB's two bigger shareholders are the Ministry of Finance and Central Huijin Investment Ltd.
In April, the regulator invested US$ 32 billion and US$ 30 billion, respectively, in the CDB and China Exim Bank by converting forex loans into equity shares.
It was not clear how many shares the central bank acquired in the banks or how long it will hold them. But the sources said the regulator did not plan to keep them for too long because of worries that supporting policy banks would cloud central bankers' judgment on monetary policy.
Increasing policy banks' capital so they can lend more is good for growth, but less so for the central bank when it comes to making monetary policy, one of the sources said. "In the long run, the central bank must be independent and fair."
The Ministry of Finance recently invested 100 billion yuan in Agricultural Development Bank of China, another policy bank, a person with knowledge of that deal said.
Both the CDB and Exim Bank have been tasked with supporting the central government's "belt and road" initiatives. This is a nickname for the New Silk Road Economic Belt extending into Central Asia and Europe and the 21st Century Maritime Silk Road, which is to reach into Southeast Asia toward Africa.
The two-pronged strategy is intended to increase China's exports in infrastructure and manufacturing equipment and technologies.
The central bank's recent investments were carried out by a subsidiary of the State Administration of Foreign Exchange. The name of that body can be translated as Wutongshu Investment Platform Co. Ltd., which was established in November.
Wutongshu is the biggest shareholder – at US$ 6.5 billion yuan – in the US$ 40 billion Silk Road Fund launched in December to finance projects related to the "belt and road" initiatives.
The country's sovereign wealth fund, China Investment Corp., China Exim Bank and the CDB have invested US$ 1.5 billion, US$ 1.5 billion and US$ 500 million, respectively.
(Rewritten by Wang Yuqian)
You've accessed an article available only to subscribers
VIEW OPTIONS
Share this article
Open WeChat and scan the QR code