Tuesday Tech Briefing: JD.com Tries to Calm Investors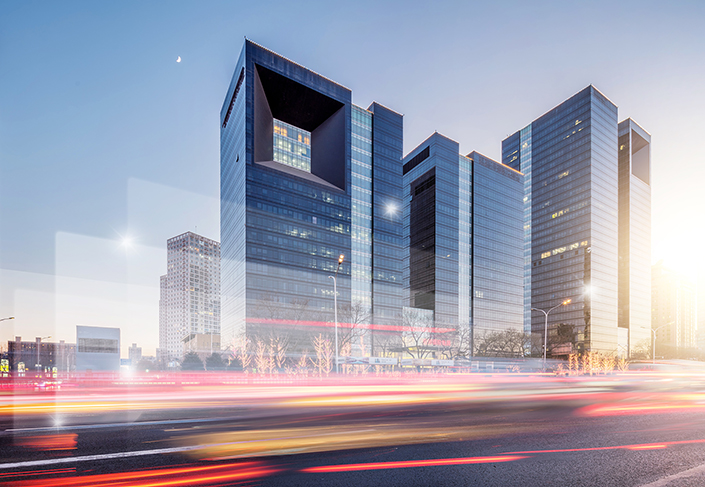 1. JD Founder Struggles to Calm Investors After Slowdown, Arrest
JD.com Inc. ADRs slid 8.4% in U.S. trading to their lowest in more than two years. The company on Monday reported lower-than-projected revenue and its first sequential fall in annual active customers since listing. Sales for the third quarter reached 104.8 billion yuan ($15.1 billion).
JD.com founder Richard Liu said in an investor conference call he will shift his focus to concentrate on new businesses and strategy while letting his subordinates handle mature operations at China's second-largest e-commerce company.
Liu has denied any wrongdoing after he was arrested in the U.S. on suspicion of rape, but authorities are still deliberating whether to charge him with a crime. He didn't speak about the rape allegations during the call, nor did he suggest that the management change was related to the accusations. (Bloomberg)
2. China's Xiaomi Swings to Net Profit in Third Quarter on Robust Sales in India, Europe
Chinese smartphone maker Xiaomi Inc. said on Monday it swung to a net profit in the third quarter. Profit for the three months through September reached 2.48 billion yuan ($357.23 million), versus an 11 billion yuan loss in the same period a year earlier.
The mixed results come amid a slowdown in smartphone purchases both in China, where Xiaomi once was the top-selling handset brand, and overseas.
Xiaomi's fastest-growing markets are India, where it has had success with its budget Redmi phone series, and Europe, which it entered in 2017 with launches in Russia and Spain. Earlier this month it released its premium Mi 8 Pro device in Britain. (Reuters)
3. Xiaomi Embraces Smartphone Future With Meitu Deal: Tim Culpan
Xiaomi Inc. acquired the branded smartphone business of compatriot Meitu Inc. without spending a dime, Bloomberg reports
Instead, Xiaomi will hand just 10% of the gross profit from each Meitu smartphone to its counterpart for up to five years — with various minimum thresholds — in return for it taking over R&D, production and sales of the brand, according to a Meitu statement on Monday. Thereafter, Xiaomi will pay $10 million per year. (Bloomberg)
4. China's Ping An Buys Stake in German Fintech Incubator Finleap
Ping An Insurance Group Co., China's biggest insurer by market value, led investors in injecting 41.5 million euros ($47 million) into Germany's Finleap GmbH in its latest round of funding, Bloomberg reports.
The Chinese behemoth's $1 billion-Global Voyager Fund led the investment round. The deal values the Berlin-based incubator at about 300 million euros. (Bloomberg)
5. Tencent Looks to Southeast Asia with Sea Partnership Amid Regulatory Uncertainties at Home
Tencent Holdings, China's biggest games publisher, has partnered with Singapore-based gaming and e-commerce company Sea to publish its game titles in Southeast Asia as the Chinese tech giant looks to the international market amid stalled growth at home, SCMP reports.
The deal grants Garena, Sea's digital entertainment arm, the right of first refusal to publish Tencent's mobile and PC games in Indonesia, Taiwan, Thailand, the Philippines, Malaysia, and Singapore for five years.
The partnership comes as growth in China's gaming industry has stalled after a halt in the game approval process and a tightening regulatory environment in China. (SCMP)
6. Micron Falls After Report Indicates Deepening China Probe
Shares of Micron Technology are down 2% pre-market and Western Digital Corp. fell 2.2% on 5,400 shares following a Financial Times report that Chinese authorities would deepen an antitrust probe into Micron and two other chipmakers, claiming "massive evidence" of violations, Bloomberg reports.
The probe is also looking into Samsung Electronics and SK Hynix. Reports emerged as early as last week that China's anti-monopoly regulator had made progress in the investigation.
The report is the latest headwind for Micron, whose shares have plummeted almost 40% since a recent peak in May. Chipmakers have also grappled with both trade-policy uncertainty between the U.S. and China, as well as weaker demand from companies such as Apple. (Bloomberg)
Compiled by Hou Qijiang and Qian Tong
Share this article
Open WeChat and scan the QR code