Wednesday Tech Briefing: Alphabet Chairman Questions Whether Google's Dragonfly Will Actually Improve Chinese Lives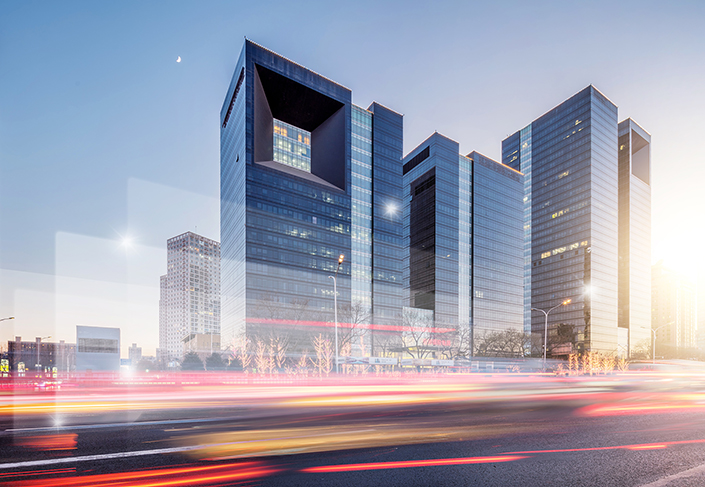 1. Suppliers Sue for Bankruptcy Reorganization of Gionee
Suppliers of Chinese smartphone maker Gionee Communication Equipment Co. sued for a bankruptcy reorganization of the debt-swamped company in hopes of recouping some of their losses.
Nearly 20 suppliers of Shenzhen-based Gionee Tuesday asked the Shenzhen Intermediate People's Court to step in after the second-tier smartphone maker made little progress in months of talks on restructuring billions of yuan in debt.
Founded in 2002, Gionee was one of the earliest mobile phone brands in China. The company has been in a debt crisis since last December, reflecting its loss of market share to bigger players and years of borrowing-fueled expansion. (Caixin)
2. China's Craigslist, 58.com, Fights Internal Corruption
China's answer to Craigslist, Beijing-based online classifieds giant 58.com, said Monday that the former vice president of its channel business division, Song Bo, and the division's former director, Guo Dong, have been arrested by police for allegedly taking bribes.
A number of other Chinese tech giants including Baidu Inc. and JD.com have initiated internal inspections in recent years to root out alleged corruption among employees. (Caixin)
3. Disney Clears China Hurdle in Major Deal
Walt Disney Co. said this week that it has won unconditional approval from Chinese authorities for its $71 billion purchase of assets from 21st Century Fox, assuaging fears that China may block the deal on account of its trade spat with the U.S.
According to Bloomberg, the ruling removes one of the last major hurdles for the deal, which gives Disney control of entertainment assets from Rupert Murdoch's empire. Disney already obtained approval from regulators in the U.S. and the European Union, and has agreed to their requirements regarding divestiture.
Disney invests heavily in China, including in theme parks in Shanghai and Hong Kong. (Caixin)
4. Uber's Middle East Rival Careem Looks to Raise Up to $200 Million in China
Careem, Uber's main rival in the Middle East, hopes to raise between $100 million and $200 million from Chinese investors, Reuters reports.
Investment bank China International Capital Corporation is advising Dubai-based Careem, but it was not immediately clear when or if a deal would be finalized, the source said, adding there was a lack of familiarity and interest among Chinese investors in Middle Eastern start-ups.
New York-based investment bank Jefferies was also advising Careem, on investment options such as a possible Middle East M&A deal with Uber. (Reuters)
5. Alphabet Chairman Struggles With Google CEO's China Strategy
Alphabet Inc. Chairman John Hennessy said he's not confident Google will be better off bringing a restricted search engine to China -- a key goal of Google Chief Executive Officer Sundar Pichai.
"The question that I think comes to my mind then, that I struggle with, is are we better off giving Chinese citizens a decent search engine, a capable search engine even if it is restricted … than a search engine that's not very good? And does that improve the quality of their lives?" Hennessy told Bloomberg.
"Anybody who does business in China compromises some of their core values," he added. "Every single company, because the laws in China are quite a bit different than they are in our own country." (Bloomberg)
6. Battery Boom to Attract $620 Billion in Investment By 2040
The battery boom is coming to China, California and basically everywhere else—and it will be even bigger than previously thought.
The global energy-storage market will surge to a cumulative 942 gigawatts by 2040 and that growth will necessitate $620 billion in investment. Sharply falling battery costs is a key driver of the boom. BNEF sees the capital cost of a utility-scale lithium-ion storage system falling another 52 percent by 2030.
But cost isn't the only factor. Governments from China to California are spurring demand, as is the rise of electric vehicles, solar power and energy access in remote areas. (Bloomberg)
7. AI Education in China Starts Young
The first set of 10 textbooks discussing artificial-intelligence will be introduced into hundreds of campuses in China next spring — starting with students as young as elementary school, The Paper reported.
The books will be used to raise a computer-savvy generation, the publisher said, in a country with one of the fastest-growing AI sectors in the world.
The books have already been taught at a few selected schools in Shanghai as a pilot program. Last August, authorities in China pledged to promote more AI-related courses at primary and secondary schools. (Caixin)
Compiled by Hou Qijiang and Qian Tong
Share this article
Open WeChat and scan the QR code

09:49

03:26

03:05

02:38

May 22 18:08

May 22 16:26

May 22 14:14

May 22 13:54

May 22 12:08

May 22 11:10

May 22 03:31

May 22 02:31

May 21 19:59

May 21 17:50

May 21 17:13
GALLERY