Monday Tech Briefing: 11 Charged With Selling Samsung Tech to China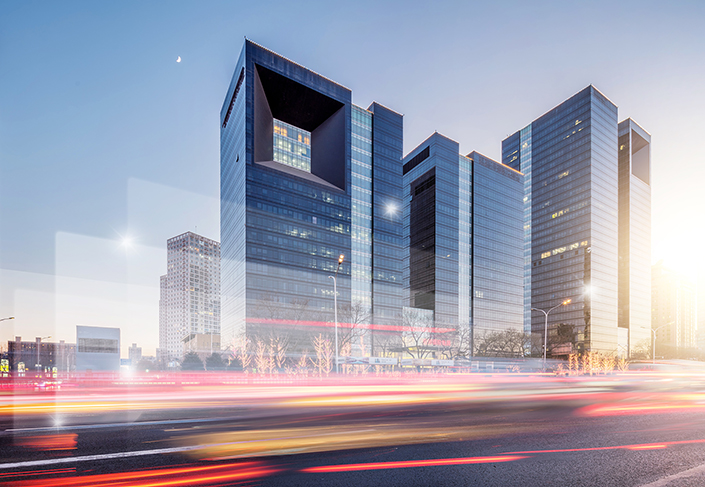 1. South Korea Charges 11 With Selling Samsung Technology to China
South Korea has charged nine people and two companies of illegally selling Samsung Electronics Co.'s bendable screen technology to a Chinese rival.
The CEO of a Samsung supplier and eight of his employees received 15.5 billion won ($13.8 million) after conspiring with two representatives of the Chinese company to transfer organic light-emitting diode (OLED) knowhow, according to a statement from prosecutors in Suwon. The names of the companies and individuals weren't disclosed.
IP theft is a national concern for South Korea as it tries to maintain its narrowing technology lead over China. The Chinese mainland is pouring billions into becoming self-sustaining in areas such as memory chips and displays, two fields where Samsung is the world leader. (Bloomberg)
2. Richard Liu's Rape Accuser Says She Was Lured to Dinner With Liu by Chinese Businessman Charlie Yao
The 21-year-old female Chinese undergraduate at the University of Minnesota who accused Richard Liu, one of China's wealthiest men and the CEO of e-commerce giant JD.com Inc., said it was Chinese businessman Charlie Yao whom she had met days earlier that invited her to the occasion, Bloomberg reports.
Yao is the chairman of Shenzhen-based Jumbo Sheen Enterprises Group, an equity investment and fund management group, according to a document profiling students in the doctoral program.
The role played by Yao in inviting the student to the dinner sheds new light on the events that unfolded on Aug. 30 and culminated early the following morning, when the woman said she was raped by Liu in her apartment. Liu has denied the allegations. In her police report, the accuser said she met Yao earlier in the week through her role as volunteer coordinator of organized jogs. He earned her trust over several conversations and offered her a job at his company after her graduation, she said. Liu had asked Yao to ensure that the female student attend the dinner. Yao couldn't be reached for comment. (Bloomberg)
3. Rebuffed in U.S. and Australia, Huawei Sees Big Potential in India
Chinese smartphone maker Huawei Technologies Co. Ltd. is planning a major retail expansion in India as it looks to play catch-up in one of the world's fastest-growing markets and a key new battleground for Chinese brands.
Huawei will sell higher-end phones with higher profit margins than the cheaper models that have helped its Chinese rivals take over half of all Indian smartphone sales. This strategy comes after the company was rebuffed in major Western markets over national security concerns.
Despite a major growth spurt that has seen it become the world's second biggest smartphone brand in just a few years, Huawei is still a bit player in India, one of the world's biggest markets with more than 100 million units shipped per year. Huawei had a scant 3.2% share in India in this year's third quarter, a far cry from its 14.6% global market share for the same period, according to industry data from IDC. (Caixin)
4. Google Hid China Search Engine Details From its Own Employees
Google executives were so worried about internal opposition to its controversial China search engine that they went against company policy to hide major details from security and legal teams, The Intercept reported Friday.
Paranoia was so intense that executives communicated verbally and did not take notes during high-level meetings just to reduce the project's paper trail, The Intercept reports. Scott Beaumont, the project head, intentionally left staffers out of important meetings, according to the report.
The China search engine, dubbed Project Dragonfly, would be a return to the Chinese mainland after Google shut down its site in the country in 2010 due to Beijing's strict requirements. The project has been the subject of debate since it was first disclosed in August, triggering protests from both Google employees and human rights groups. (The Intercept, Caixin)
5. Gene-Editing Scientist Funded by Putian-Linked Investors
The controversy surrounding the world's first alleged gene-edited human babies has put He Jiankui, the Chinese scientist behind the claims, and companies and investors linked to him under the spotlight. Caixin has found that He is also the founder of two biotech start-ups whose investors are linked to the so-called Putian Group of more than 8,000 private hospitals.
The two companies He founded and controls are tumor screening company Shenzhen Vienomics Biotech Co. and genome sequencing provider Shenzhen Direct Genomics Biotechnology Co. Vienomics Biotech, which raised 50 million yuan ($7.2 million) this month in a Series A funding round led by Amer International Group and Qianjiang Capital. Amer International, a Chinese industrial conglomerate in the copper industry, also participated in a Pre-A round of funding in Direct Genomics in 2014, but the amount was not disclosed.
Public records show that Lin Zhitong, Amer International's vice president for medical business and the holder of a 10% stake in an investment subsidiary of Amer, also owns stake in Harmonicare Medical Holding Co., a Hong Kong-listed hospital operator that is part of the Putian network. The Putian Group hospitals are run by families originally from the Fujian province village of Putian, but they aren't formally organized as a corporation. One of those hospitals was where a college student received an experimental cancer treatment and died in 2016. (Caixin)
Compiled by Isabelle Li
Share this article
Open WeChat and scan the QR code