Man Leaves Prison after Two Decades as Retrial Clears Him of Murder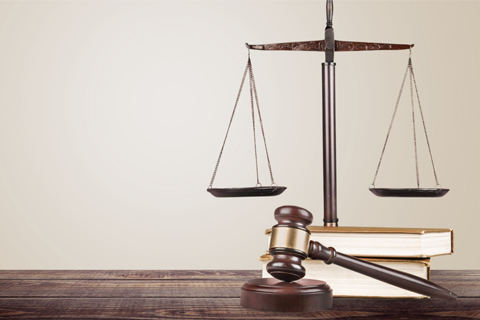 (Beijing) – A migrant worker walked out of a prison in the southern island province of Hainan where he has been held for more than two decades after a court said there was no evidence he was guilty of murder.
Chen Man, 46, was cleared in a retrial that started in April last year and ended on February 1 in Zhejiang High People's Court, in the eastern city of Hangzhou. The court ruled there was no evidence he killed his former landlord in 1992.
Zhang Qin, the presiding judge, said that the court threw out the verdict that led to Chen being jailed for life in 1994 because he had changed his confession in statements to police and in court hearings. Chen offered differing accounts of when he was at the crime scene and how he committed the murder, Zhang said.
Chen's lawyer has said his confessions were the result of torture by police, one of the many problems that critics of the country's law enforcers have pointed out in recent years. A court in the northern region of Inner Mongolia said in December 2014 that a young man who was executed for raping and killing a woman in 1996 was wrongly convicted as a result of mistakes by police.
Chen, who is from the southwestern province of Sichuan, was working in Haikou, in Hainan Province, when he was detained on December 25, 1992, two days after his landlord was found dead and his body badly burned in what police said was a murder.
Chen was handed a suspended death sentence by a court in Haikou in 1994, a sentence that usually means life in prison. In the following years, his family complained to the government and courts that he was innocent. In an earlier interview with Caixin, Chen's lawyer, Wang Wanqiong, said police tortured her client into confessing.
In February last year, the country's top prosecutor's office told the Supreme People's Court that the case should be retried, but it is unclear why it took that step. The top court later ordered the court in Zhejiang to rehear the case.
Zhang did not say whether Chen was tortured, but pointed to other inconsistencies in his confessions. The judge in Zhejiang also said Chen told police he wanted his creditors to believe the charred body was his, but several people testified that Chen did not try to hide after his landlord was found dead.
The court also said Chen is entitled to a government payout for his incarceration. Wang said Chen and his family have not decided what they want to do next.
(Rewritten by Li Rongde)
You've accessed an article available only to subscribers
VIEW OPTIONS
Share this article
Open WeChat and scan the QR code

05:03 PM

03:56 PM

03:11 PM

12:55 PM

Jan 15 05:56 PM

Jan 15 05:49 PM

Jan 15 05:06 PM

Jan 15 02:10 PM

Jan 15 01:25 PM

Jan 14 06:58 PM

Jan 14 06:54 PM

Jan 14 04:42 PM

Jan 14 02:13 PM

Jan 14 01:01 PM

Jan 14 12:51 PM
GALLERY