China Pushes Ahead with Independent Committees to Select Top Court Officials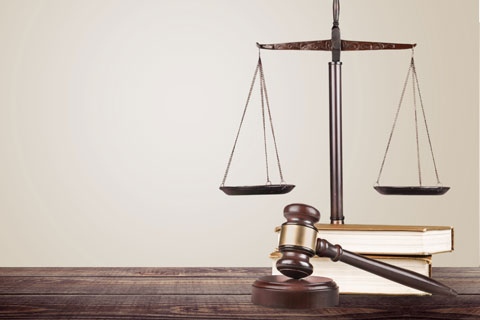 Photo: Shutterstock
(Beijing) — All Chinese province-level governments except Tibet have set up independent committees to select and oversee the work of judges and prosecutors, part of an ongoing effort to minimize government interference in the judiciary, a Caixin survey found.
The northeastern province of Liaoning was the latest to set up an independent judicial selection committee, the state-run Liaoning Daily reported on Tuesday. Analysts said these committees will be composed of veteran judges, lawyers and academics specializing in legal affairs. The committees will reduce interference from local government officials who were until now responsible for selecting and monitoring judges and state attorneys.
The committees will also have the power to punish judges and prosecutors found guilty of professional misconduct.
Authorities in Tibet said in February 2015 that they planned to introduce a similar system that year, according to media reports. The reasons for the delay are not known.
The Communist Party's Central Leading Group for Overall Reform, headed by party General Secretary General Xi Jinping, first floated the idea of setting up independent judicial committees in 2014, which would select judges based on merit and their professional track record.
The move was part of a reform plan to improve the professionalism of judges and prosecutors to reduce wrongful convictions. In recent years, several wrongful convictions, including cases in which the defendant was put to death, were overturned after retrials proved that the police had tortured or coerced witnesses.
The committees also aim to tighten oversight on the conduct of judges and prosecutors inside and outside the courtroom. Four Shanghai prosecutors, including a deputy head of a unit handling civil cases at the Shanghai People's High Court, were expelled or demoted in August 2013 after they were shown on video soliciting sex workers that a businessman paid for at a private club, the court said.
Shanghai set up the country's first judicial selection and punitive committee in December 2014 with seven serving judges and prosecutors and eight academics.
Analysts said an independent committee may also help rein in corruption among judges. Xi Xiaoming, a vice president of the Supreme Court, was removed from his position in July 2015 over corruption charges. In the latest development in his graft investigation, Zhou Fan, a deputy head of a circuit court under the Supreme People's Court, was taken into custody for questioning in July by the party's anti-graft agency, Caixin recently learned from informed sources.
Multiple sources close to the Supreme Court told Caixin that Zhou Fan, a "star judge at the top court," also took money to hand down lenient sentences in several cases.
Contact reporter Li Rongde (rongdeli@caixin.com); editor Poornima Weerasekara (poornima@caixin.com)
You've accessed an article available only to subscribers
VIEW OPTIONS
Share this article
Open WeChat and scan the QR code