Alipay Plans Fees to Transfer Money Back to Banks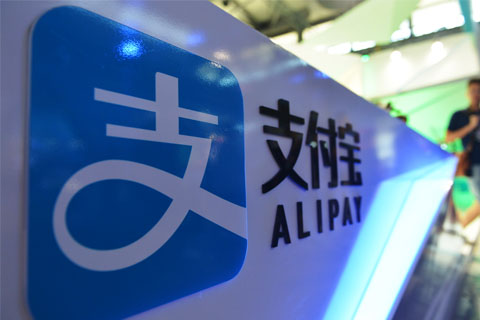 Photo: Visual China
(Beijing) — Alipay, Alibaba's third-party payment service, will start charging individual users a fee to transfer money out of their accounts to banks.
The announcement follows a similar move earlier this year by its major competitor, Tencent's WeChat. Tencent had said bank fees for the transfers were costing the company tens of millions of yuan a month.
Alipay, which is owned by Ant Financial Services Group, the financial-services affiliate of e-commerce giant Alibaba Group Holding, said on Monday that as of Oct. 12, individual users will be charged 0.1 percent of what they transfer out of their Alipay accounts to bank accounts after the first 20,000 yuan ($2,990).
Neither Alipay nor WeChat charges a transaction fee when a customer pays for goods or services. Rather, the two companies both now will add a fee when a customer moves money from an Alipay or WeChat account back into a bank.
"This is not an easy decision and it does not mean earning money is the only purpose of Alipay," Alipay said. "But every service needs to rely on sustainable resources."
Business users, including sellers on e-commerce site Taobao, will not be affected by the new rules.
China's third-party payment industry has boomed the past few years as it provides a range of free services to users, including placing orders online, buying movie tickets, hailing a car, and paying utility bills. Third-party payment providers handled online transactions worth 24.2 trillion yuan in 2015, up 42 percent from a year before, according to the Payment & Clearing Association of China, an industry group whose members include banks and payment-service providers.
However, most third-party payment platforms are struggling to turn a profit because they must pay fees to the banks for transfers. Alipay's move came after WeChat Wallet, a built-in feature of popular messaging app WeChat owned by Tencent Holdings Ltd., began in March to charge users a 0.1 percent fee to transfer money from WeChat Wallet to bank accounts after the first 1,000 yuan.
A Tencent executive told Caixin earlier that the transfers cost the company more than 190 million yuan per month.
Contact reporter Chen Na (nachen@caixin.com); editor Ken Howe (kennethhowe@caixin.com)
You've accessed an article available only to subscribers
VIEW OPTIONS
Share this article
Open WeChat and scan the QR code

12:43 PM

12:36 PM

Sep 28 07:00 PM

Sep 28 03:53 PM

Sep 28 02:24 PM

Sep 28 12:22 PM

Sep 25 06:34 PM

Sep 25 05:21 PM

Sep 25 04:57 PM

Sep 25 04:50 PM

Sep 25 04:49 PM

Sep 25 01:26 PM

Sep 24 05:25 PM

Sep 24 05:02 PM

Sep 24 04:50 PM
GALLERY