Thursday Tech Briefing: AI, Tencent, UMC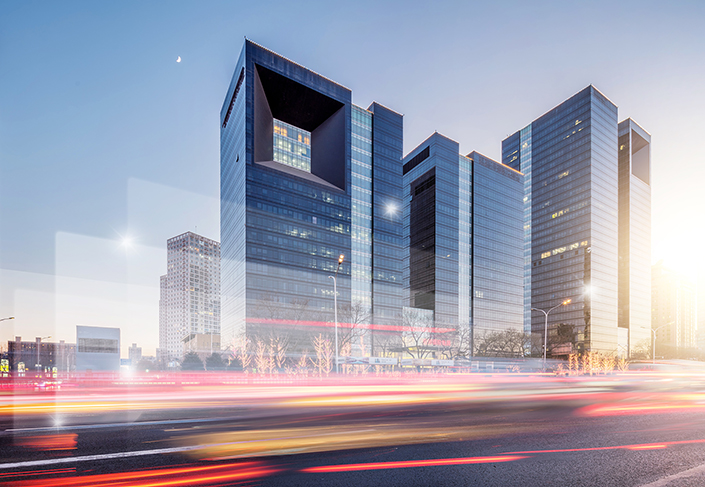 1.Ofo Denies Media Report About Its Bankruptcy Plan
Chinese bike-sharing company Ofo has denied reports that it has tapped a financial institution in preparation for restructuring and a bankruptcy filing, calling the allegations "nonsense."
Chinese news outlet Jiemian reports that as Ofo was sued by its suppliers for unpaid bills, the case likely needs to go to court.
Founded in 2015, Ofo and its rivals pioneered China's bike-sharing business. But after raising and spending hundreds of millions of dollars in investment, the industry has come under pressure to find a sustainable business model.(Media report and company statement, links in Chinese)
2.Tencent Founder Explains Company Restructuring, New Direction in Letter to Partners
In his annual letter to company partners, Tencent Holdings Ltd. founder Pony Ma explained the company's first restructuring in six years, when it merged numerous online services to create a new cloud group.
In the letter, Ma said the battlefield of mobile internet in China has shifted from a "consumer internet" to an "industrial" one. Tencent is China's largest social media company and owns platforms including WeChat and QQ.
The merger and restructuring, announced in September, combined its cloud computing, online education, healthcare, transport, mapping and other offerings that make use of big data. (Company announcement, link in Chinese)
3.Taiwan's UMC Halts R&D Partnership With Fujian Jinhua After U.S. Ban
Taiwan chipmaker United Microelectronics (UMC) has announced it will temporarily halt its research and development (R&D) work with its mainland partner Fujian Jinhua Integrated Circuit Co. Ltd., two days after the U.S. Department of Commerce banned Jinhua from buying U.S. components and software due to national security concerns.
"UMC will comply with all applicable laws and regulations and will place on hold the R&D activities that it has been performing for Fujian Jinhua under the joint development project, which was duly approved by the authorities," UMC said in a statement.
Both UMC and Jinhua sued U.S. memory-chip giant Micron Technology Inc. earlier this year for patent infringement. That lawsuit led to a Chinese court barring the sale of some Micron products in China in July. China's commerce ministry has said the U.S. ban interferes with international trade under the guise of protecting national security. (Reuters)
4.Ford Partners With Baidu to Test Self-Driving Cars in China
U.S. automaker Ford Motor Co. has announced a two-year partnership with Chinese search giant Baidu to test Ford's autonomous vehicles in China. The two companies plan to start the testing on open roads in Beijing by the end of this year, with potential to expand to other Chinese cities.
Ford has been making several partnerships with Chinese tech giants in recent years to boost its car sales. Last year, Ford and e-commerce giant Alibaba announced a three-year agreement in online car-related services that includes Ford adopting Alibaba's AliOS in certain models in China. (Sohu, link in Chinese)
5.China's Politburo Holds Group Study Session on AI
The top decision-making body within the Chinese Communist Party held a "group study session" on artificial intelligence (AI), where President Xi Jinping pushed for its integration with economic and social development as well as with all levels of government.
According to Xi, developing AI is a strategic issue and key to China seizing opportunities in the upcoming technological revolution.
His speech suggests the government will back AI as a way to leapfrog other nations in science and technology. In July 2017, China unveiled a national plan for AI development, outlining its goal of becoming a world leader by 2025. (Xinhua)
6.Pesticide-Maker's Social Media Gambit Hits a Wall
Shanghai-listed Zhejiang Huge Leaf Co. Ltd., a pesticide and feed company, announced that its board has turned down the proposal to acquire Shenzhen Quantum Cloud, an online advertising company whose core assets were 981 public accounts on WeChat, China's popular mobile instant messaging service, according to a company filing.
The deal was proposed in April, and worth 3.8 billion yuan ($592 million). However, it immediately caught the attention of stock exchange authorities, who in May questioned Huge Leaf on the valuation and potential risks. The regulatory concerns prompted Huge Leaf to lower the offer to a still sizeable 3.2 billion yuan.
"The market and policy environments are changing," and proceeding with the deal would pose uncertainties, said a person at the Huge Leaf board secretary's office, adding that the company has no major asset reshuffling plans in the next month. (Caixin)
Compiled by Zhang Erchi
Share this article
Open WeChat and scan the QR code

18:10

Mar 22 19:22

Mar 22 18:30

Mar 22 18:32

Mar 22 17:54

Mar 22 15:06

Mar 22 12:45

Mar 22 00:02

Mar 21 17:12

Mar 21 17:16

Mar 21 16:52

Mar 21 15:49

Mar 20 19:25

Mar 20 18:20

Mar 20 17:07
GALLERY