Transit Control System Provider Seeks $1.5 Billion IPO on New Tech Board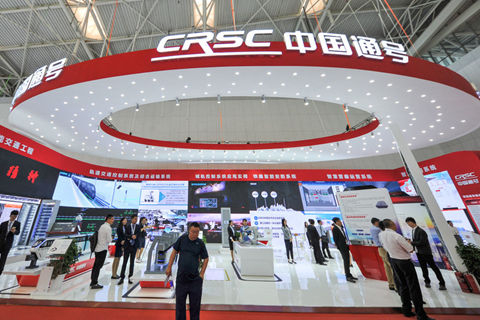 Photo: VCG
China Railway Signal & Communication (CRSC), China's biggest state-owned provider of railway and urban transit control systems, is seeking to raise 10.5 billion yuan ($1.57 billion) through a Shanghai IPO. Among dozens of filings to list on the new high-tech board, it is the largest proposed fundraising yet.
The Hong Kong-listed company proposes to offer in Shanghai as many as 2.2 billion shares, or 20% of the company's equity, according to a prospectus filed Tuesday with the Shanghai Stock Exchange. CRSC didn't disclose its planned listing date or the price range of the flotation.
The company said it intends to use proceeds for research and development of technology for its transport control systems and other projects.
The deal comes amid a wave of companies from technology and other high-growth sectors like biotech to apply to list on the new Nasdaq-style high-tech board. It marks a major shift from China's existing boards by using a market-based registration system for new listings, aimed a shortening the current process, which requires far more time and major regulatory vetting.
Founded in 2010, CRSC mainly engages in the design of train and urban rail control systems and production and sales of communications products. The company floated 1.97 billion shares and raised about HK$10.8 billion ($1.38 billion) in a Hong Kong IPO in 2015.
Shares of CRSC in Hong Kong gained 11.11% to HK$6.54 Wednesday.
Related: China Rolls Out Detailed Rule for Tech Board IPO Sponsors