Market Watchdog Orders Mercedes Fixes After Customer Complaint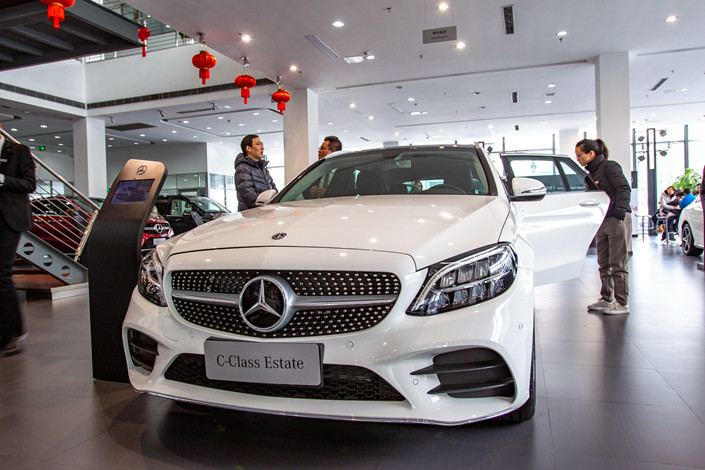 Photo: VCG
China's market regulator Friday ordered Mercedes-Benz to fix flaws in its service after a customer complaint sparked a public outcry.
The German luxury carmaker came under the spotlight after a customer in the western Chinese city Xi'an complained in a viral video last month that she was poorly treated and charged a surprise 15,000 yuan ($2,240) "financial service fee" in a local Mercedes-Benz dealership when she bought a 660,000 yuan car.
An investigation later found that the dealership colluded with a third-party company to charge customers suspicious fees, according to state media. Mercedes-Benz said it would suspend operations of the dealership and launch an internal audit.
The State Administration for Market Regulation said in a Friday statement that charging a customer an extra financial service fee violates the law, and auto companies should provide proper after-sales service, including exchange and refund, according to regulations.
Mercedes-Benz said it has launched an inspection of its dealers to clean up violations and is working on new after-sales policies to improve services.
The high-profile complaint triggered heated debates over luxury car dealerships in China and sparked a series of complaints involving dealerships across the country.
Related: Luxury Car Dealers Squeezed by Slower Sales, Service Scandals