85 Shanghai Video Gamers Are Now Officially Athletes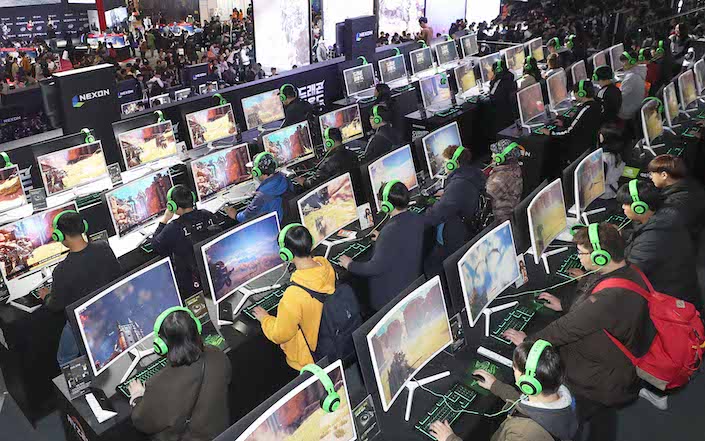 Photo: IC Photo
Eighty-five Shanghai gamers are now licensed as official athletes.
The city handed out its first batch of formal e-sports certificates Wednesday, state news agency Xinhua reported, as both the national government and local e-sports associations push forward stricter controls over a rapidly commercializing industry.
The certificates, issued by Shanghai's e-sports association, were given to players specializing in seven games: "Dota 2," "Hearthstone," "Warcraft III," "League of Legends," "Clash Royale," "FIFA Online 4," and "Honor of Kings."
Although registration is not compulsory for all gamers and members of e-sports clubs, only registered players will qualify for certain more lucrative, high-level gaming competitions, sources from Chinese e-sports associations told Caixin.
In November, Shanghai became the first place in China to roll out an official registration system for e-sports players. Registered gamers must meet certain criteria, including a minimum age and strong performances at past matches and tournaments.
Although China still lacks a nationwide registration system, Shanghai is not the only jurisdiction encouraging serious gamers to sign up to an official roster. Government agencies in other parts of the country also "guide" gamers to register but don't directly participate in issuing certificates, sources told Caixin.
China is home to an estimated 100,000 professional gamers, according to a recent report by the state-run People's Daily newspaper.