Tencent Profits Drop 13% in 3rd Quarter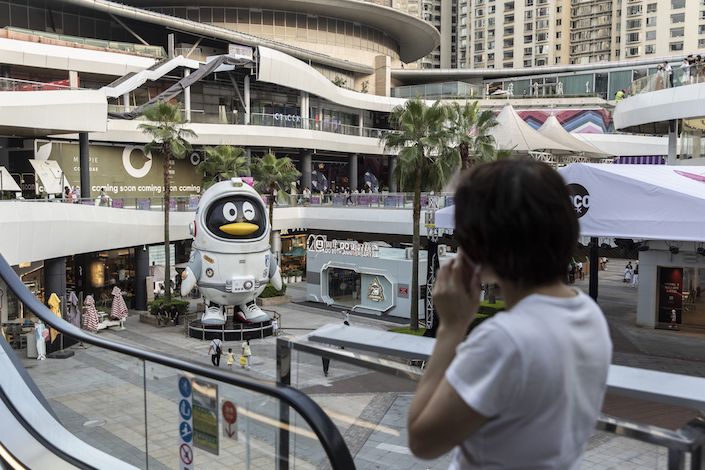 Photo: Bloomberg
Chinese social media and gaming giant Tencent Holdings Ltd. reported a 13% decline in net profit in the third quarter on Wednesday, reflecting slower income growth from advertising and PC games.
Tencent booked a 20.4 billion yuan ($2.9 billion) profit for the three months through September, missing analysts' estimates. Revenue increased 21% to 97.2 billion yuan, according to the company's unaudited financial report.
The most valuable Asia-listed company, Tencent attributed its revenue growth to commercial payment services and other fintech services, as well as smartphone games. Income from PC games and advertising on media platforms weakened, the company said.
Revenue from online games rose 11% to 28.6 billion yuan, reflecting growth from smartphone games in both domestic and overseas markets, including key titles such as Honour of Kings and Peacekeeper Elite. The company's largest income source, gaming revenue, has been slowly recovering from last year's regulatory ban on new title releases.
Revenues from fintech and business services increased 36% to 26.8 billion yuan, driven by commercial payments and cloud services. Cloud service revenues grew 80% year-on-year to 4.7 billion yuan.
WeChat, Tencent's popular messaging app, had 1.15 billion monthly active users worldwide as of the end of September, up 6% year-on-year, said the company.
Tencent's stock in Hong Kong closed up 1.22% Wednesday, before the earnings announcement. The company has gained 4.3% so far this year.
Contact reporter Han Wei
(weihan@caixin.com)