Opinion: High Deficit Ratio Should Come Along With Hard Budget Constraints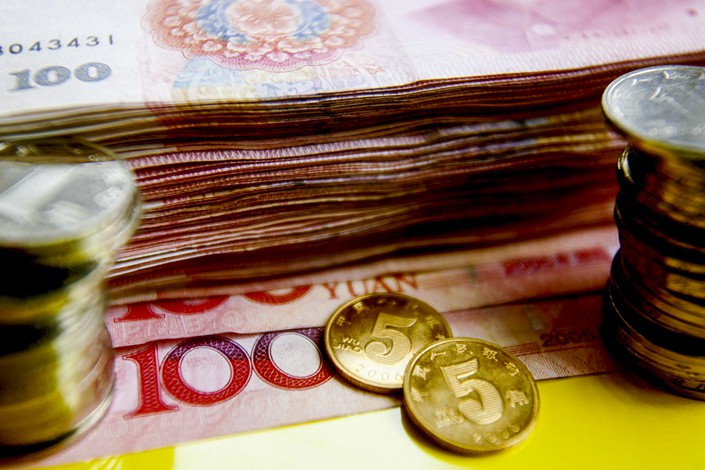 A budget deficit of 3% of GDP has been described as a red line in some Chinese government leaders' public speeches. Photo: VCG
Yu Yongding, a prominent economist and member of the Chinese Academy of Social Sciences, recently said in an article that to curb further decline in China's economic growth, the government can raise the target for its deficit-to-GDP ratio to above 3% in a bid to create room for a more expansionary fiscal policy. This has triggered debates over whether China should increase the deficit ratio target to over 3% next year.
Since China began to adopt proactive fiscal policies in 1998, the central government has kept its official annual deficit-to-GDP ratios below 3%. A budget deficit of 3% of GDP has been described as a red line in some Chinese government leaders' public speeches, with a break beyond 3% being presented as posing relatively high fiscal risks.
The origin of this idea could lie in the EU's Maastricht Treaty, officially signed in 1992, which requires members to maintain their deficit-to-GDP ratios no higher than 3% and their government debt-to-GDP ratios not exceeding 60%. At that time, the EU didn't explain the reason for these exact restrictions.
In recent years, these restrictions were found to have little theoretical support or practical proof. Some scholars suspect that the two figures could be the result of negotiations between EU member countries, as they are roughly equal to their average deficit and government debt ratios at the time.
China's real deficit-to-GDP ratios, however, have always been higher than the officially released figures. That's because the official ratios are calculated based on revenue and expenditure on the general public budget, and don't cover other budgets such as those of government-managed funds, social insurance funds, and state capital operations. In addition, many government financing activities are hidden off the budget. For example, local governments' off-balance-sheet financing activities have been mostly outside the control of the central government, and are not included in the general public budget.
China's real deficit-to-GDP ratios are not just a simple result of the government's fiscal policies, but are affected by official deficit ratio targets, local government behavior, monetary policies and financial institutions' lending activities. A typical example is the "4 trillion yuan" ($585.3 billion) stimulus plan launched at the end of 2008. The actual stimulus package unleashed was much more than 4 trillion yuan after eased monetary policy and generous local government handouts were taken into account.
Given those conditions, it is necessary to consider two factors in discussion over whether China should set a deficit ratio target above 3% in 2020. On the one hand, it is necessary to consider the 3% deficit ratio's function as a psychological red line. Gao Peiyong, another member of the Chinese Academy of Social Sciences, pointed out that a 3% deficit ratio target reflected the central government's attitude of strictly controlling local government debt. If the central government breaks the limit next year — for the first time in over 20 years — there is a risk that it could signal local governments to take big and fast steps to stimulate economic growth. That would make it more difficult for the central government to control the real deficit ratio, especially under the current soft budget constraints.
On the other hand, raising the deficit ratio target and allowing local governments to issue more special-purpose bonds — which can help reduce off-balance-sheet financing activities that usually carry high costs and pose hidden risks to local governments — would lower the cost of proactive fiscal policy.
My opinion is that the most important thing at present is to strengthen budget constraints so that the strength of a fiscal policy can be controllable. Under that condition, the deficit ratio target can break beyond the psychological limit of 3%, and the central government can increase the special-purpose bond quota. That can not only stabilize economic growth more cheaply, and make for more effective fiscal policy, but also keep local government debt risks in a controllable range.
But if that prerequisite cannot be achieved in the short term, the 3% psychological red line cannot be broken. In that case, China can allow a larger increase in the special-purpose bond quota, and improve the management method of these bonds. This is the appropriate choice in the current soft budget constraint context.
Wang Dehua is a research fellow with the National Academy of Economics Strategy under the Chinese Academy of Social Sciences.
This commentary has been edited for length and clarity.
Contact translator Tang Ziyi (ziyitang@caixin.com)
Caixin Global has officially launched Caixin CEIC Mobile, a mobile-only version of a world-class platform for macroeconomic and microeconomic data.
From now on, all users can enjoy a one-month free trial on the Caixin App through December 2019. If you're using our App, click here. If you haven't downloaded the App, click here.
You've accessed an article available only to subscribers
VIEW OPTIONS
Share this article
Open WeChat and scan the QR code

China Stories: Strict Rules at Home Push Chinese Metaverse Entrepreneurs, Investors Overseas