Tencent-Led Buyers Seek 1 Billion Euro Loan for Universal Music Deal, Report Says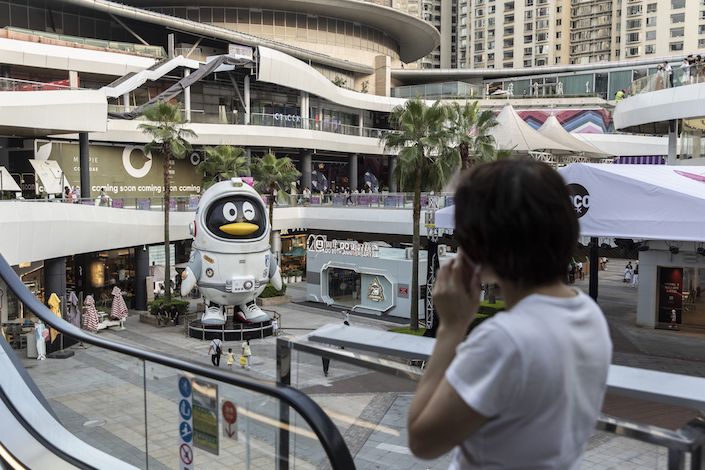 Photo: Bloomberg
A consortium led by Chinese tech giant Tencent Holdings Ltd. is seeking a 1 billion euro ($1.1 billion) loan to fund its $3.4 billion purchase of a stake in Universal Music Group, Bloomberg reported Tuesday.
Tencent and its partners agreed to buy 10% of Universal Music Group from French media company Vivendi SA, in a deal that values the world's biggest music company at 30 billion euros. The group can increase its stake to as much as 20% at the same valuation until Jan. 15, 2021, the companies said last week.
The acquisition is subject to regulatory approvals and is expected to close by the end of the first half of 2020, according to Tencent and Vivendi.
Five banks — Bank of America Corp., Bank of China Ltd., HSBC Holdings Plc, Industrial and Commercial Bank of China (Asia) Ltd. and Morgan Stanley — are expected to provide the five-year, nonrecourse financing as a club deal, Bloomberg reported, citing an unidentified source.
Contact reporter Han Wei (weihan@caixin.com)
Related: Tencent Group Buys 10% of Universal Music for $3.4 Billion