Wuhan Suspends Public Transit System Amid Virus Fears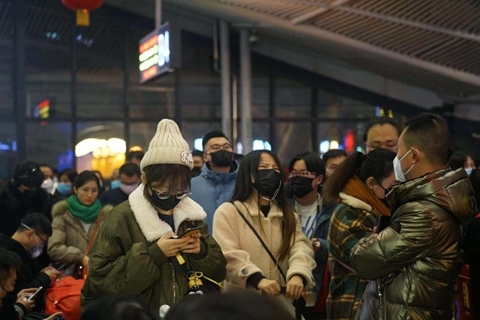 Photo: Caixin
Wuhan will suspend public transportation networks and ask its 11 million residents to remain in the city in a step to halt the spread of the viral coronavirus that first appeared there.
"Starting at 10 a.m. Jan. 23, citywide bus, subway, ferry and long-distance shuttle bus systems will be suspended," a city government special office set up to control the disease said early Thursday in a statement (link in Chinese) published on a government-backed news portal. "Residents should not leave Wuhan except for special reasons. Departures from Wuhan at airports and railway stations will also be temporarily closed." No timetable for resumption was given.
Wuhan, the capital city of central China's Hubei province, has been the epicenter of the contagion of coronavirus, which has claimed 17 lives as of Wednesday. Officials have confirmed 544 cases of infection in China, including 444 cases in Hubei.
On Wednesday, the city government said it would install checkpoints on main roads to screen vehicles and travelers going in and out of the city for fevers. Authorities also required residents to wear masks in public areas including parks, cinemas, museums, shopping malls and restaurants.
Follow Caixin Global's latest updates on the coronavirus here.
Contact reporter Han Wei (weihan@caixin.com)