Tencent Launches Student Health-Tracking System As China Schools Prepare to Reopen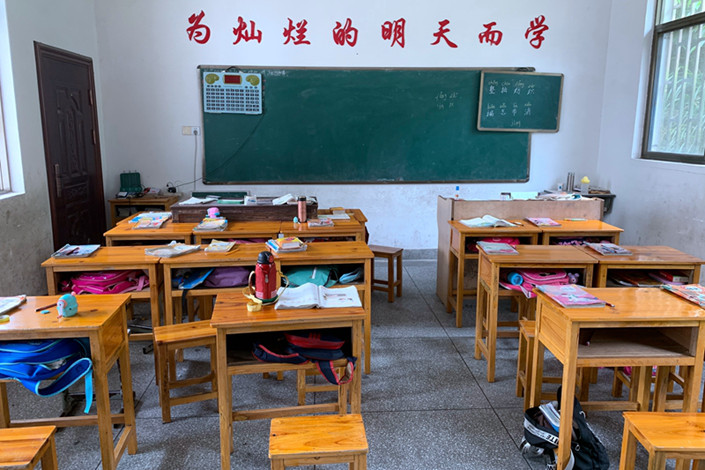 Photo: Shen Fan/Caixinc
Chinese internet behemoth Tencent is partnering with local disease control and prevention departments to launch a health tracking system tailored specifically to students preparing to return to school as education facilities across the country get ready to reopen for the first time in weeks.
Students can obtain a "return-to-school code" through a mini-program embedded in the multi-purpose app WeChat, allowing them to report body temperature and other health readings daily. The mini-program then gives them a color-based QR code on their smartphones that shows how healthy they are, Tencent said in a Friday statement.
The health information will be shared with WeChat Work, a business communication and office collaboration platform, which education officials and school teachers can then use to track the health status of their students, the statement said.
The return-to-school code resembles Tencent's health code system, which was rolled out last month and allows users to obtain a log of their physical status by scanning QR codes embedded in WeChat. The service, which covers more than 300 Chinese cities and counties, has attracted 8 billion visits since early February, according to Tencent's president Martin Lau. Alibaba's Alipay also has a similar health code service.
The Chinese government ordered schools to shut at the end of January when the epidemic spread rapidly across the country. While some schools in less-affected provinces like Qinghai reopened to students in early March, big cities such as Beijing and Shanghai have yet to announce their schools' reopening dates.
Contact reporter Ding Yi (yiding@caixin.com)
Related: Virus Outbreak Sparked WeChat Traffic Surge, Tencent President Says