China Hits Back at New U.S. Restrictions on Huawei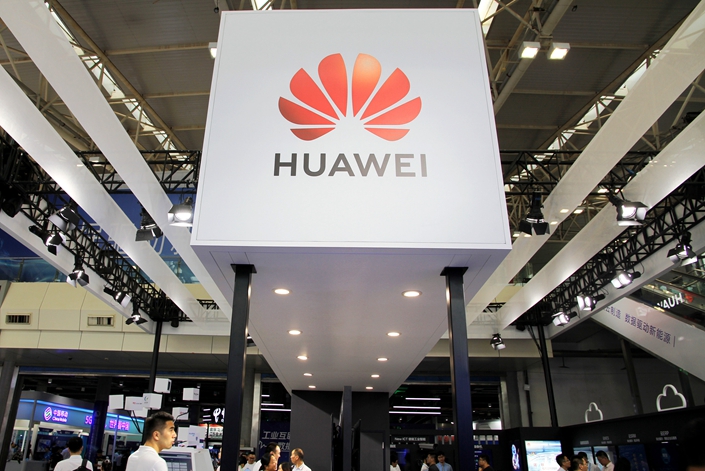 China's commerce ministry said Sunday that the U.S. needed to immediately stop its "wrong actions" and it would take "all necessary measures" to defend Chinese companies' legal rights in response to a U.S. move to further restrict the ability of blacklisted Chinese tech giant Huawei to develop semiconductors using American technology.
"The U.S. uses state power, under the so-called excuse of national security, and abuses export control measures to continuously suppress and contain specific enterprises of other countries," the ministry said in a statement.
On Friday, the U.S. announced plans to limit "Huawei's acquisition of semiconductors that are the direct product of certain U.S. software and technology." The new rules will require foreign semiconductor manufacturers which use American chipmaking technology to obtain a U.S. government license before shipping chips to Huawei.
"We must amend our rules exploited by Huawei and HiSilicon and prevent U.S. technologies from enabling malign activities contrary to U.S. national security and foreign policy interests," U.S. Secretary of Commerce Wilbur Ross said in a statement. HiSilicon is Huawei's chip design subsidiary.
Friday's move is the latest U.S. action against Huawei and could incur Chinese retaliation. Citing an anonymous source close to the Chinese government, the Global Times, a Beijing-backed newspaper, reported that officials were ready to take countermeasures including putting U.S. companies on an "unreliable entity list," launching probes and imposing restrictions on American firms as well as suspending the purchase of Boeing aircrafts.
The new U.S. action against Huawei comes after Taiwan Semiconductor Manufacturing Co. Ltd. (TSMC), one of the world's top contract chipmakers, announced plans to build a $12 billion plant in Arizona. U.S. Secretary of State Mike Pompeo said in a statement on Friday that TSMC's chip plant plan will "increase U.S. economic dependence," Reuters reported. TSMC makes chips on contract for many global tech companies including Huawei, Apple and Qualcomm.
Contact reporter Ding Yi (yiding@caixin.com)
Related: Taiwan Chipmaker TSMC Creates 'Good Will' With $12 Billion U.S. Factory Plan