WeRide Eyes Autonomous Buses with $200 Million Investment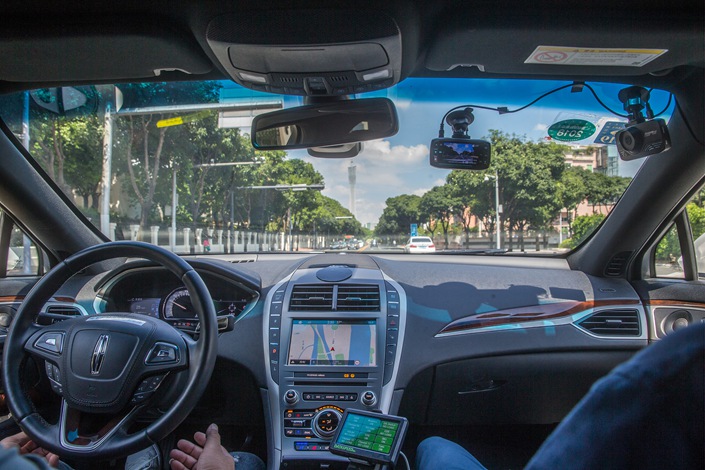 Chinese self-driving startup WeRide has received a $200 million investment from domestic commercial bus maker Yutong Group, in the latest pairing between a tech firm and automaker to co-develop pilotless vehicles.
After the investment, the two companies will join hands to accelerate the large scale commercial use of completely autonomous vehicles, including mini buses and city buses, WeRide said in a statement on Wednesday.
"WeRide and Yutong Group will engage in extensive cooperation in multiple key domains such as R&D, vehicle platforms and mobility services," WeRide CEO Tony Han said.
According to the statement, WeRide and Yutong have co-developed a fully autonomous minibus without a manned steering wheel, accelerator or brake, capable of dealing with urban traffic conditions.
Yutong's investment comes as self-driving startups seek endorsement from established car manufacturers, partly in the hope of accessing those carmakers' massive vehicle data needed for road tests and the development of driverless vehicles.
In February, WeRide's domestic rival Pony.ai received a $400 million investment from Toyota, extending the two companies' partnership initially forged in August 2019, when they teamed up to conduct road tests of autonomous vehicles in Beijing and Shanghai using the Japanese automaker's Lexus-branded cars.
In 2019, WeRide launched a robotaxi pilot program in Guangzhou, in which 60,000 or more passengers booked over 140,000 autonomous rides through the end of November.
Contact reporter Ding Yi (yiding@caixin.com)
Related: Chinese Startup WeRide Reports Promising Robotaxi Results