China's First High-School Education Group Files for $100m US IPO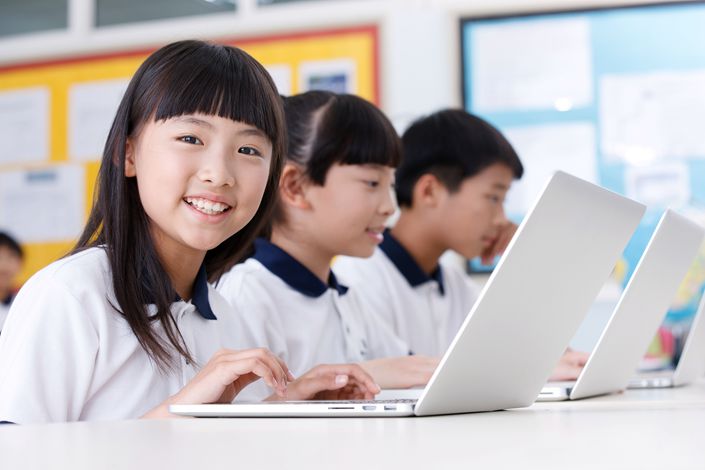 First High-School Education Group, which operates private high schools and offers tutoring services in China, has filed for an initial public offering (IPO) in the US on Thursday to raise up to $100 million, a placeholder amount likely to change.
The firm, which claims to be the biggest operator of private high schools in western China by student enrolment as of the end of 2019, is yet to reveal the amount of shares that it intends to sell and the pricing terms of the offering.
The firm filed confidentially with the US Securities and Exchange Commission (SEC) for the listing on the New York Stock Exchange (NYSE) in late January.
Based in southwestern China's Kunming City, Yunan Province, First High-School Education Group was founded in 2012 as a provider of after-school tutoring services. The firm has since developed into a network of 19 schools – all of which are located in western China – offering 14 high school programmes, seven middle school programs, and four tutorial school programs as of September 30, 2020.
It has collaborated with local governments and other third parties in China and expects to launch two new schools offering high school programs in September 2021.
Citing a report from market researcher China Insights Industry Consultancy Limited (CIC), the firm said in its prospectus that it focuses on western China, a region with approximately one-quarter of the national population.
The firm's planned IPO in the US comes as the total revenues generated by China's private high school education industry are estimated to increase from 51.0 billion yuan in 2019 to 160.0 billion yuan ($24.7 billion) in 2024. The penetration rate of private high schools in China in terms of student enrollment is expected to hit 22.0 per cent in 2024, according to the CIC report.
Driven by growing demand for high-quality education resources, the firm has experienced a compound annual growth rate (CAGR) of 77.3 per cent in terms of high school student enrollment and a CAGR of 41.4 per cent in terms of the number of high schools in the four years ended December 31, 2019, according to the prospectus. That ranked it among the top 20 operators of private high schools in China.
First High-School Education Group, which had 25,867 students in total as of September 2020, saw steady growth in revenue in recent years.
Its revenues were 216.4 million yuan and 282.3 million yuan ($43.7 million) in the nine months ended September 30, 2019 and 2020, respectively.
The firm's adjusted net income was 16.3 million yuan and 33.9 million yuan ($5.2 million) during the same period in 2019 and 2020, respectively. A major part of the IPO proceeds will be used to build new schools and pursue strategic acquisitions and investments. The firm also plans to use part of the money for recruiting & training teachers, upgrading standardised curriculum, and investing in teaching methodology research.
Shares of First High-School Education Group will be listed under the symbol "FHS." The Benchmark Company, Tiger Brokers, Valuable Capital, Fosun Hani Securities, TF International, AMTD Global Markets, Maxim Group LLC, and Boustead Securities are the joint bookrunners on the deal.
Contact editor Marcus Ryder (marcusryder@caixin.com)
Related: In Depth: Online Learning Specialists Burning Cash as Fast as They Can Raise It