Baidu Wins California Permit to Test Fully Driverless Vehicles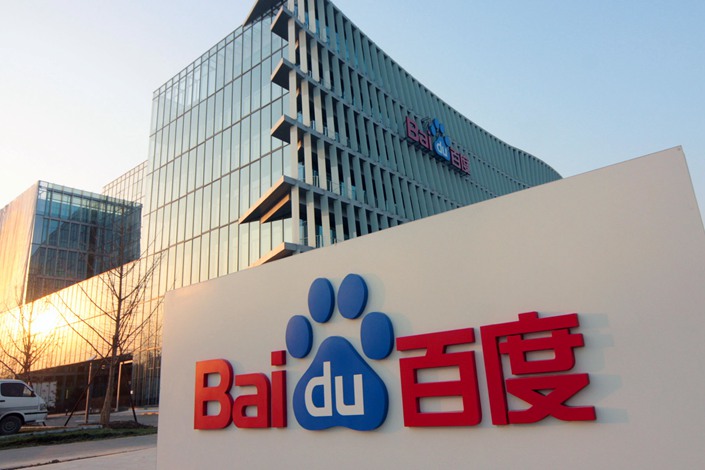 Baidu's Beijing headquarters. Photo: IC Photo
Baidu is trying to gain global recognition for its autonomous driving technology as the Chinese company has earned a reputation in its home market through its trial robotaxi services and supplies of software and hardware to carmakers.
On Wednesday, the Beijing-based search engine operator reached a new milestone in its self-driving push by obtaining a permit from the California Department of Motor Vehicles (DMV) to test three autonomous vehicles on specified streets in Sunnyvale, a city in the San Francisco Bay Area, all without safety drivers behind the wheel.
The permit will allow Baidu to conduct road tests day and night under good weather conditions, up to a maximum of 45 miles per hour, DMV said. It added that the authorization makes Baidu the sixth company to get such a license after AutoX, Cruise, Nuro, Waymo and Zoox.
In 2016, Baidu first got the state's green light to test autonomous vehicles with safety drivers. Now, 58 companies have such permits in California.
Wednesday's news comes a month after Baidu became one of the first firms approved to test fully driverless cars on Beijing's streets. Baidu currently operates its robotaxi services with safety drivers in several Chinese cities including Changsha, Cangzhou and Beijing.
In recent years, Baidu has invested heavily in its self-driving business, which it considers a big potential growth driver. This week, Baidu announced a new agreement with BlackBerry to let the Chinese firm's high-definition mapping technology power more internet-connected and autonomous vehicles in China.
Contact reporter Ding Yi (yiding@caixin.com)
Related: WM Motor Rolls Out New Self-Parking Electric Car Powered by Baidu Tech