Tech Talk: Tencent to Challenge Baidu in Search, but No One Cares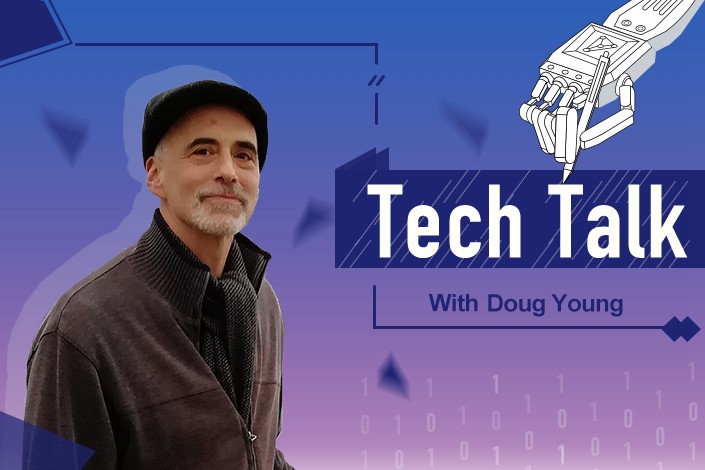 What would you do if you held a privatization party and no one came, or cared for that matter?
That's what's happening with the nearly completed takeover of Sogou by Tencent, which is buying China's No. 2 search engine outright after becoming one of its controlling stakeholders eight years ago. While such a headline may have made a big splash a decade ago, it has barely registered on China's internet since Tencent first unveiled its buyout plan for Sogou last September.
Chinese internet old timers will recall 2013 was the year when Tencent and internet veteran Sohu.com merged their two online search engines into the current Sogou, with Tencent receiving its major stake in the merged company as part of that deal.
Many held out big hopes that the new Sogou would pose the first serious challenge in years to search leader Baidu by combining China's third and fourth-largest search engines to create a contender with Sohu's pedigree and Tencent's deep pockets and wealth of searchable information.
But not much ever came of the combination, which moved one step closer to becoming a wholly owned Tencent subsidiary when the buyout received the anti-monopoly regulator's official blessing last week. Sougou went public in New York in 2017, and then quickly sank below its IPO price of $13. It was trading at less than a quarter of that price last May, but staged a rally after Tencent announced its plan to take the company private last year at $9 per American depositary share (ADS).
That anti-trust clearance was a relatively positive sign, easing any concerns that the deal could be killed as part of the regulator's recently aggressive stance targeting China's largest internet companies —including Tencent — for anti-competitive behavior.
Now it's probably just a matter of time before the company, whose name means "search dog," gets the pro forma approval of its shareholders to seal the deal, which would be followed by a de-listing of its shares from New York. The big question after that becomes: Does anyone care? The answer seems hazy at best, and could quite possibly be "no."
A quick look at the numbers shows why search in China is increasingly losing its luster for both major engine operators and also investors. Baidu has been the top dog in China's search market for more than a decade after stealing the crown from previous leader Google in the first decade of the 21st century in what was cast as a major victory for homegrown technology over imports.
Google left the market completely in 2010 after a high-profile spat with Beijing over required self-policing rules for content, though many said at the time that was just an excuse for the already-stumbling U.S. giant to leave the market. That left the lucrative China search market to mostly local companies, plus Microsoft's Chinese version of Bing that never really managed to find an audience.
Baidu continued to rule the roost for years, even as it faced a serious challenge at one point from the Haosou engine operated by security software specialist 360 Security Technology. But the latest rankings show Baidu is still king of the castle with 80% of China's search market in June this year, according to StatCounter Global Stats. Sogou was a distant second with 11% of the market, followed by Bing and Google with miniscule 3.5% and 2.4%, respectively.
Shrinking Pie
But what those market share figures don't show it that China's total search pie is rapidly shrinking.
Baidu's search revenue, defined as online marketing revenue from the Baidu Core section of its business in its most recent reports, slipped 5% in 2020 to 66.3 billion yuan ($10.2 billion) versus 2019. The company defined things slightly differently the previous year, but also noted that overall revenue from online marketing fell 5% in 2019 from 2018.
Sogou's financial statement looked even worse, with the company's search revenue plunging 22% last year to $837 million, more than wiping out a 5% gain the previous year. That huge swing, which admittedly was made worse by the Covid-19 outbreak as companies scaled back their marketing budgets, pushed Sogou into the red with a $108 million loss for the year.
The slumping search market seems to owe at least partly to the movement toward super apps like WeChat and Taobao, which jealously guard content created in their ecosystems and often block its indexing by third-party engines like Baidu. At the same time, people like me increasingly eschew Baidu for the simple fact that it quite blatantly favors content created in its own ecosystem in areas like its Wikipedia-like Baike and its Baijia news site.
"Search as a standalone isn't really an entry point anymore — apps are," one of my sources told me when asked for his view on the buyout. "So I'm not sure what the rationale is for Tencent's buyout. Like everyone else I'm curious what Tencent will do with the business. They don't need it to stab Baidu in the ribs anymore, as Baidu has kind of withered on its own."
Indeed, Baidu has been struggling to stay relevant in China's internet realm after losing its long-held status as the nation's third-largest internet company, behind the much larger Tencent and Alibaba, in 2017. Since then the company has been overtaken by a number of other names as well, including online-to-offline specialist Meituan, e-commerce giant Pinduoduo and even the far-younger and money-losing online video company Kuaishou.
At the end of the day, China's search market is probably shrinking by about 6% annually, with no indication when the trend might reverse — if ever. Tencent can certainly afford the roughly $2 billion it will need to purchase the stake of Sogou it doesn't already own. But it may be taking control of a vehicle that's fast running out of fuel and perhaps simply needs to be retired.
Contact reporter Yang Ge (geyang@caixin.com) and editor Michael Bellart (michaelbellart@caixin.com)
Download our app to receive breaking news alerts and read the news on the go.
Get our weekly free Must-Read newsletter.
You've accessed an article available only to subscribers
VIEW OPTIONS
Share this article
Open WeChat and scan the QR code

Caixin China Biz Roundup: Hong Kong 'Homecoming' Listings