Opinion: China Should Beware of EU Dressing Up Trade Protectionism as a Carbon Border Tax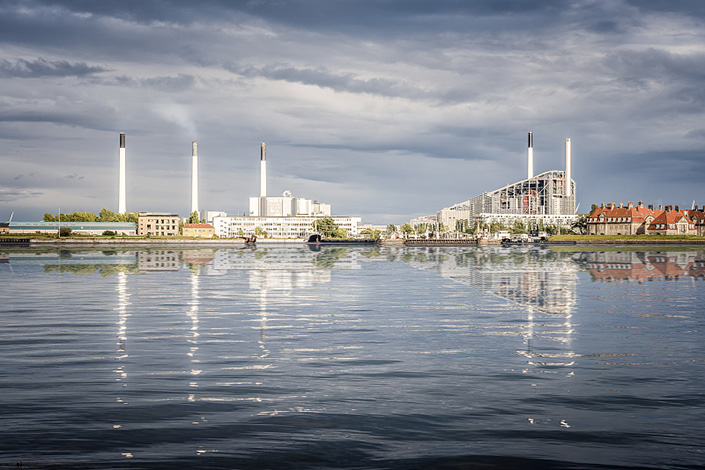 If developed countries' carbon border tax is only intended to protect the competitiveness of their domestic companies, the practice is little more than disguised trade protectionism. Photo: VCG
On July 14, the EU put forward a carbon border adjustment mechanism (CBAM) as an important supplement to its emissions trading scheme. In my view, proceeds from such mechanisms proposed by developed economies must be used to help reduce carbon emissions in developing countries. Otherwise, it is just disguised trade protectionism, and China should cope with it with a forward-looking perspective.
The EU CBAM will levy a tariff on imports in five industries: electricity, cement, aluminum, fertilizers, and iron and steel. It aims to prevent carbon leakage, such as a situation where EU-based companies benefit from moving carbon-intensive production abroad to take advantage of lax standards. However, if a non-EU producer can prove it has already paid a price in a third country for the carbon used in the production of the imported goods, the corresponding cost can be fully deducted for the EU importer.
At present, while many developed countries' carbon emissions have already peaked, those of developing countries are still on the rise. Although the EU's current carbon emissions account for only about 8% of the world's total, its share of cumulative emissions since the Industrial Revolution — 24% — is among the highest across the globe. The U.S. accounts for 25% of the world's cumulative emissions, while China, a country with one-fifth of the world's population, accounts for only 13%.
On these grounds, the revenue from developed countries' carbon border tax must be used to support the low-carbon development of exporting countries and host countries of resources, reflecting developed countries' compensation for developing ones.
If developed countries' carbon border tax is only intended to protect their domestic companies' competitiveness and the revenue has no reasonable arrangements, such practices will essentially be disguised trade protectionism, violating the United Nations principle of "common but differentiated responsibilities," which acknowledges individual countries' different responsibilities in addressing climate change.
Read more
In Depth: China's Launch of World's Largest Carbon Market Has a Sputtering Start
From the perspective of economics, climate issues are a typical "tragedy of the commons," a situation where shared resources are overused or depleted, posing risks to everyone involved. Thus, international collective action is required for solutions.
While China has just achieved its goal of building a moderately prosperous society in all respects, its per capita GDP is not high, and it is still confronted with various development problems, the country has pledged to achieve peak carbon emissions by 2030 and carbon neutrality by 2060, demonstrating its strong sense of responsibility.
On the contrary, some developed countries, which should have provided developing countries with financial and technological support in addressing climate change in accordance with the international consensus reached in the past, are now not only giving no financial support but also plan to implement CBAMs. This is not conducive to building a global consensus to combat climate change.
If developed countries insist on enforcing CBAMs, which constitutes trade protectionism, China should expand the coverage of its domestic carbon market as soon as possible, which now only covers the power generation sector, and impose carbon tax on goods exported to developed countries, thus keeping the tax revenue at home to support its low-carbon development.
Xu Zhong is a vice president of the National Association of Financial Market Institutional Investors, and former head of the People's Bank of China's research bureau.
This article has been edited for length and clarity.
Contact editor Lin Jinbing (jinbinglin@caixin.com)
Download our app to receive breaking news alerts and read the news on the go.
Get our weekly free Must-Read newsletter.
You've accessed an article available only to subscribers
VIEW OPTIONS
Share this article
Open WeChat and scan the QR code

Caixin-Sinica Business Brief: China Mourns Death of Former President Jiang Zemin