People never fail to find inspiration in isolation. Isaac Newton engaged in the groundbreaking discoveries that marked his "year of wonders" while in quarantine during an outbreak of plague. William Shakespeare apparently wrote King Lear and several of his other masterpieces while isolated from society. During the Covid-19 pandemic, young artists are also finding new ways to express themselves through art. Today, we are introducing five emerging Chinese artists and the inspiration behind their sculptures.
Sculptor: Weng Suman
Born in Guangdong in 1994, now living in Japan
Majoring in sculpture at Tokyo Zokei University
I'm in Japan at the moment. My school is closed because of the pandemic, so I've been living alone for almost half a year. My sensitive nature has found balance through creation. Through sculpture and painting, I manage to visualize the balance, and get the chance to talk with nature, myself, and my emotions.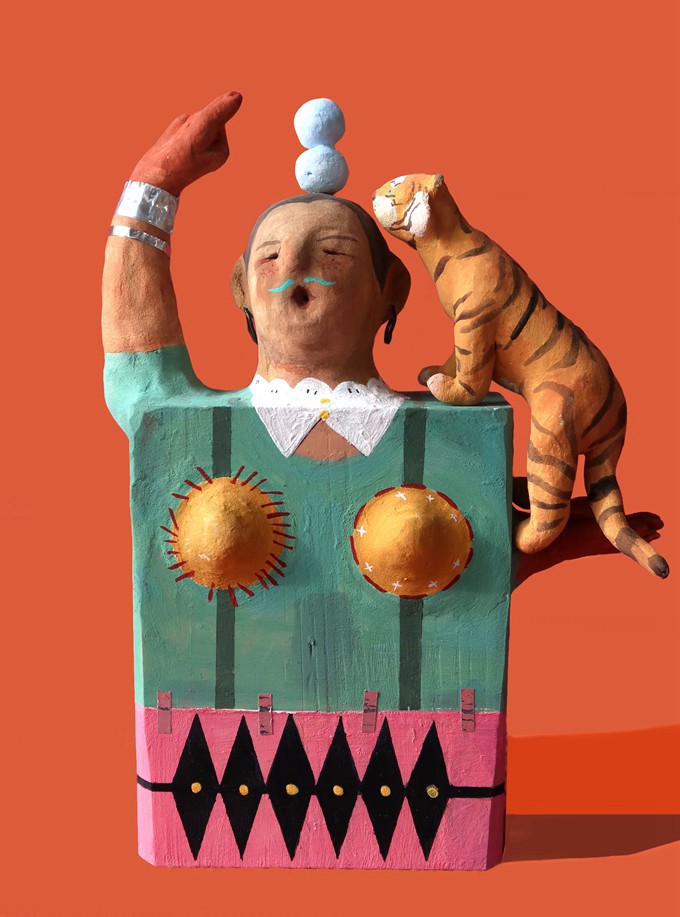 Sculptor: Yan Wenhao
Graduate of Sichuan Fine Arts Institute
I studied sculpture at Sichuan Fine Arts Institute and have just graduated. All the works shown below are from my undergraduate period. I regard my work as a game, so that even if it's not recognized, I still enjoy it. A game won't interfere with my thinking. It just provides a language for me to express myself, and adds a spark to my dull life.
Sculptor: Chen Guangyao
Born in Wenling, Zhejiang province
Studying at the Sculpture Department at The Central Academy of Fine Arts since 2016
This series, Pianist, is inspired by the movie "The Pianist." I can still vividly recall the first time that I watched it. It was in a music class and I was seven. The Jewish pianist played by Adrien Brody is so impressive that he shaped my understanding of what a pianist is — intellectual, blue and sensitive.
When I first started the work, my mind was occupied by the image of Brody. But as I went through the process, Brody was more like a reference, inspiring me to visualize my own understanding of a pianist.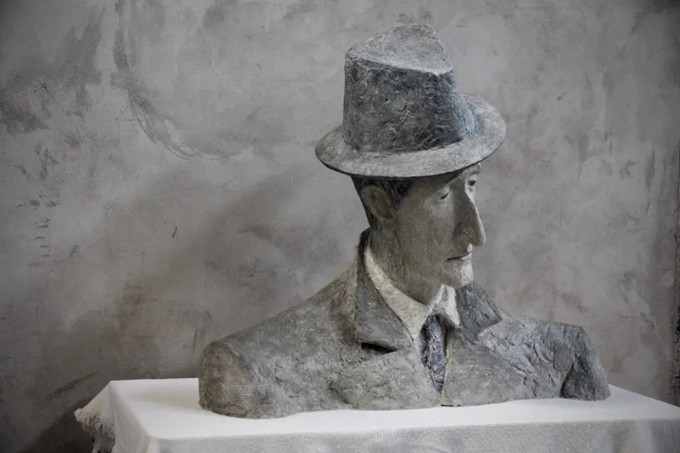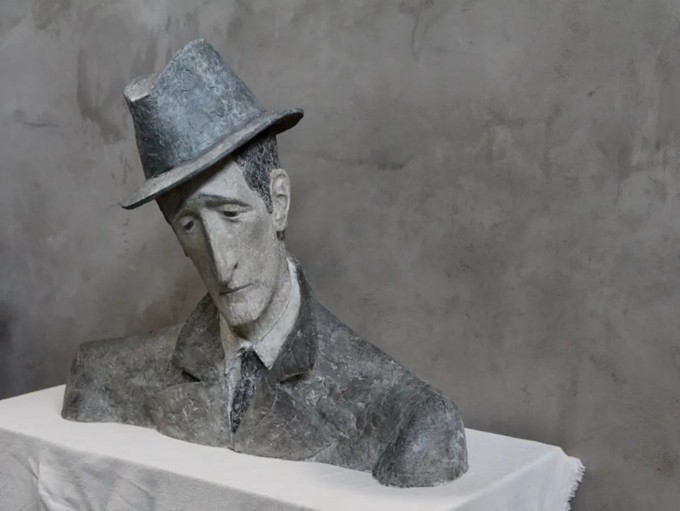 Sculptor: Wang Ruoqi
Graduate of Xi'an Academy of Fine Arts with a bachelor's degree in sculpture
Currently doing a master's degree at the university
I am a huge fan of science fiction, religious art as well as traditional Chinese modeling.
In this work, "Dharma Fusion," a mechanical figure is praying to a mechanical sitting Buddha. Inside of the mechanical Buddha, there sits a traditional Buddha statue.
The traditional Buddha statue represents the inner world, which is expressed through thoughts. And the mechanical parts represent the outside, which is expressed through technology. This philosophy explains everything: thought is the core of any form of technology.
Sculptor: Zeng Qi
Chengdu local, started to learn woodcarving in 2016
Relying on vanity to keep going
I love adding stories to my work, from which people can let their imagination fly and have a special emotional experience.
Facts have proven that there are a thousand Hamlets in a thousand people's eyes. The emotions evoked are often different, and the stories are going in different directions. It doesn't matter. The fun lies in the differences, which proves that each of us is unique. Everyone is so different yet so true, and the world is therefore diverse and fascinating.
This article was first published by Xiangwai, an arts sharing platform. To read the full version in Chinese, click here