Experts Question Alipay's Backup Plans after Long Glitch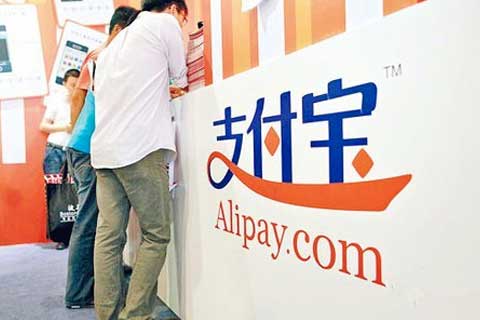 (Beijing) – Alipay did not work for about 2½ hours on May 27, prompting experts to question the backup measures in place for the popular online payment tool.
Alipay stopped working for online shoppers at around 5 p.m. Many people said phone calls to Alipay's service center were not answered.
Alipay is owned by Ant Financial Services Group, itself affiliated with Alibaba Group Holding Ltd. It says it has 70 percent of China's third-party payment market and handled an average of more than 10 billion yuan worth of transactions every day last year.
A social media account of Alipay Wallet, the smartphone application of the payment service, said at 6 p.m. the glitch was due to cables getting accidentally cut at a construction site in the Xiaoshan District in Hangzhou. Alipay's headquarters are in that eastern city.
The account on Sina Weibo, China's answer to Twitter, said workers from a telecommunications company were repairing the cables and Alipay technicians planned to switch to other servers. The account was updated at 7:30 p.m. to say Alipay was back online.
A person close to the banking regulator described a glitch lasting as long as Alipay's as "a major security incident." Problems lasting more than 30 minutes must be reported to the regulator.
Large data companies always have backup servers, analysts said, and they questioned why Alipay needed so long to switch to those servers to resume service.
Banks have separate server centers, analysts Caixin spoke to said. The Industrial and Commercial Bank of China had two centers in Shanghai and Beijing, and China UnionPay, the country's bankcard organization, has three. These centers would allow the companies to resume service within minutes of a problem arising, the experts said.
In 2010, Alipay set up a backup server system involving different cities, a technician at a commercial bank said. However, one analyst said the company might have worried that the backup servers could not handle real-time data, and instead preferred for the network to go back online.
Alipay said in an announcement at 11 p.m. that it did not change servers due to the concerns over the safety of user data and money. It also said it was unsatisfied with the time needed to resume service and would improve its technologies.
Analysts suggested Alipay consider using networks from different telecom companies simultaneously.
(Rewritten by Guo Kai)
You've accessed an article available only to subscribers
VIEW OPTIONS
Share this article
Open WeChat and scan the QR code