Insurance Regulator Said to Send Team to Probe Funde Sino Life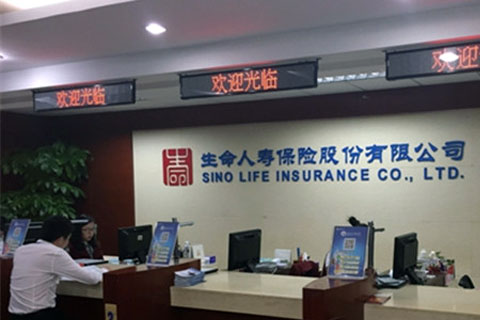 (Beijing) – The insurance regulator has sent a team that includes accounting experts to Funde Sino Life Co. after the detention of its former chairman drew scrutiny to its expansion and investments, individuals with knowledge of the matter say.
Officials from the China Insurance Regulatory Commission (CIRC) arrived at Sino Life on May 3, the sources said.
The probe is connected to Zhang Jun, who took over Sino Life in 2006 and controls it through complex corporate structures that obscure the identity of actual shareholders, they said.
The regulator prohibits any investor from holding more than 51 percent of an insurance firm, but Zhang and his close associates own more than 90 percent of Sino Life's stock.
Zhang, 53, was detained in early February to help with an investigation into Liu Zhigeng, the former vice governor of the southern province of Guangdong, a person with knowledge of that inquiry has said.
Liu was busted by Communist Party graft fighters in February for allegedly protecting the sex industry while serving as party secretary in Guangdong's Dongguan City from 2006 to 2011. The investigators said they sent Liu's case to the judicial system in April, but no other information was provided.
Sino Life has released a statement calling Zhang's detention "a personal matter" and saying that firm was not a target of investigation.
The episode has drawn attention to Sino Life, which rose from obscurity to prominence in only a few years thanks to the sales of non-traditional yet lucrative short-term insurance policies that the CIRC has recently moved to curtail. The firm collected premiums worth a total of 160 billion yuan last year, third nationally behind state-owned China Life Insurance Co. and the private Ping An Life Insurance Co.
Sino Life's investment and asset deals with companies controlled by Zhang and his associates have raised many eyebrows. Critics have questioned whether those transactions were legitimate, given that Zhang and his partners control the board and made investment decisions on their own.
The CIRC received a tip-off that accused Sino Life's management team of illegal maneuverings involving the insurer's assets, the people close to the matter said. In response, they said, the regulator brought in the firm's chairman and general manager, Fang Li and Zhang Hanping, for questioning on April 20.
Zhang Hanping succeeded Zhang Jun as Sino Life's chairman in 2014 after the latter became the chairman of a financial holding company which he created that year to control Sino Life.
Both Zhang Hanping and Fang are Zhang Jun's associates, but their relationship has soured since Zhang was detained, a person close to the insurer said. The reason for the falling out was unclear, but Sino Life's current management team was apparently engaged in a power struggle over accounting issues, and this left Sino Life unable to submit an audited annual report to the CIRC before April 15, the person said.
Sino Life told the government it missed the deadline because it was waiting for listed companies it owns to report their financial conditions.
From 2006 to 2015, Sino Life's assets surged more than 40 times to 400 billion yuan, its own announcements show. However, its solvency adequacy ratio, an index the CIRC uses to see how well an insurer can cover claims and losses, was only 115 percent at the end of last year, above the regulator's red line of 100 percent but far below the normal 150 percent.
(Rewritten by Wang Yuqian)
You've accessed an article available only to subscribers
VIEW OPTIONS
Share this article
Open WeChat and scan the QR code

Caixin China Biz Roundup: Rape Allegations at Acting School Spark Uproar