Baidu Told to Stop Ranking Search Results Based Solely on Money It's Paid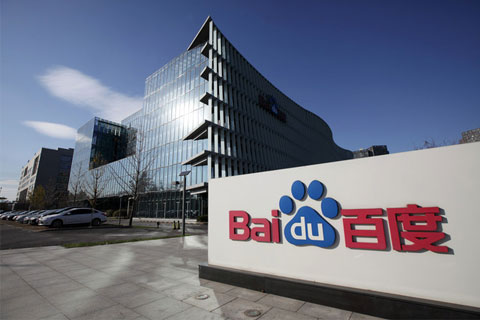 (Beijing) – The government has told search giant Baidu Inc. that it cannot rank results solely based on an amount of money it received, as it deals with a public furor over the death of a cancer patient who had complained that the search giant led him to shoddy treatment.
The Cyberspace Administration of China, the government body that supervises the country's Internet, said in a statement on its website on May 9 that Baidu "cannot rank search results merely based on the amount of money" that the company's customers pay.
That statement comes after a team of investigators led by officials from the Cyberspace Administration was sent to investigate Baidu, the official Xinhua News Agency said on May 2.
That inquiry came in response to a public outcry over the death of Wei Zexi, a college student who died of a rare cancer in April after receiving a treatment he learned about through a Baidu search. Wei wrote in an Internet post before he died that his health deteriorated after the treatment, for which his family paid 200,000 yuan, and said he felt Baidu misled him.
The Cyberspace Administration's statement on May 9 would seem to support that complaint, saying Baidu's search algorithm "influenced Wei's medical choices" and "affected the fairness and objectivity of search results."
The State Administration for Industry and Commerce will also draft policies for regulating online ads, the statement said.
In a filing with the U.S. Securities and Exchange commission in April, New York-listed Baidu called its business model "pay-for-performance services," in which customers bid on certain keywords that lead to web pages.
The first few links that appear at the top of a page when an Internet user inputs a keyword are labeled "promotion" rather than "ad," which means Baidu is not subject to the country's Advertisement Law.
A Baidu search for "plastic surgery" performed by a Caixin editor on May 10 yielded five "promotions" among the first 14 results.
The government is considering classifying this paid content on Baidu's website as online advertising, said a person who has participated in the drafting of policies.
"Pay-for-performance services have been categorized as ads in many drafts," the source said. "This means the State Administration for Industry and Commerce's attitude is clear."
The Cyberspace Administration also said its new requirements will apply to all business promotions, including those for medical services, medicines and other health products.
In the filing with the SEC, Baidu also said if China's authorities classify its pay-for-performance services as online advertising, the firm will be legally required to hand over 3 percent of its ad revenues to the government as a "construction fee for culture undertakings."
Baidu added that most of its revenue comes from the pay-for-performance business model, and that it "might be subject to sanctions and required to pay delinquent taxes" if the government held that it was subject to the advertizing legislation.
(Rewritten by Chen Na)
You've accessed an article available only to subscribers
VIEW OPTIONS
Share this article
Open WeChat and scan the QR code