Latest Gambit to Dodge Housing Restrictions Snags Evergrande Employees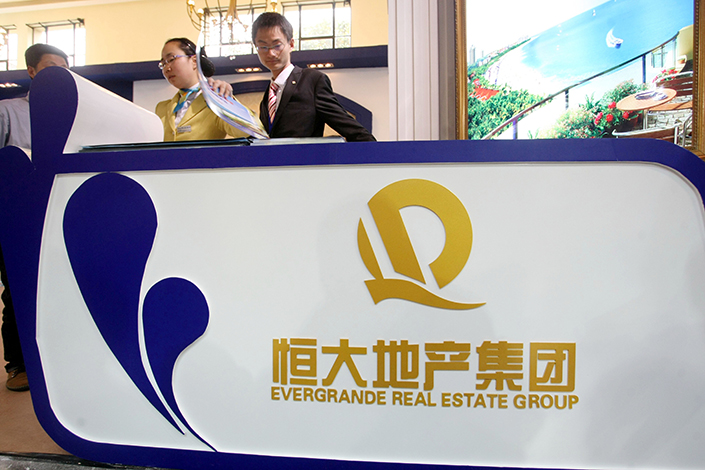 Nine people, four from property developer China Evergrande Group, have been detained on suspicion of faking identity documents for prospective homebuyers. Photo: IC
(Beijing) — Nine people, four from property developer China Evergrande Group, have been detained on suspicion of faking identity documents so that eager homebuyers could circumvent housing-purchase restrictions.
The issue surfaced in March when a woman surnamed Chen moved to buy an Evergrande apartment in Wuhan, the capital of Hubei province. Chen didn't have a Wuhan "hukou," a residence permit that recognizes one as a local, nor had she paid income taxes for two years as a nonlocal worker, so she didn't qualify to purchase a new house in the city under rules the city had implemented in November.
Many Chinese cities have rolled out similar restrictions to control housing bubbles and speculation amid skyrocketing home prices. At the same time, however, the policies have turned away some legitimate buyers and encouraged illegal activities.
Chen, eager to buy a house amid surging prices, was reportedly approached by an Evergrande salesperson who offered to help her get a "temporary hukou only for home purchase" — for a service charge of 60,000 yuan ($8,690).
After Chen paid the fee, the salesperson allegedly had the hukou forged by a mobile roadside stall and promised Chen that she could now proceed to get her housing-purchase permit. But later, when Chen went to apply for the documentation, the government discovered the fake hukou and began an investigation.
The nine people who allegedly helped forge the hukou were detained on suspicion of fraud last week. Authorities said they had allegedly been involved in five such cases amounting to more than 400,000 yuan.
Representatives from Evergrande, at a meeting Wednesday with the Wuhan Housing Administration Bureau, reported the case, saying part of the investigation was conducted by the company's own internal auditing team, a person close to Evergrande told Caixin.
Besides providing fake residence permits, local housing agents have other dubious means of retaining their eager nonlocal buyers. Some agents reportedly have offered to marry buyers, thus providing to the new spouse a family hukou and the ability to make property purchases. A 30-year-old agent in Shanghai has been married four times, with the oldest spouse over 70 years old, state-owned CCTV reported.
Other crafty means have been found to circumvent the system. Governments of some cities, especially larger ones, have requested higher down payments for second homes if an individual or a couple has already owned one. Under this restriction, many couples have been getting divorced while still living together so that one partner can be considered an independent buyer.
Contact reporter Coco Feng (renkefeng@caixin.com)
You've accessed an article available only to subscribers
VIEW OPTIONS
Share this article
Open WeChat and scan the QR code