Time Arrives for Xiaomi Smartwatch-Maker's IPO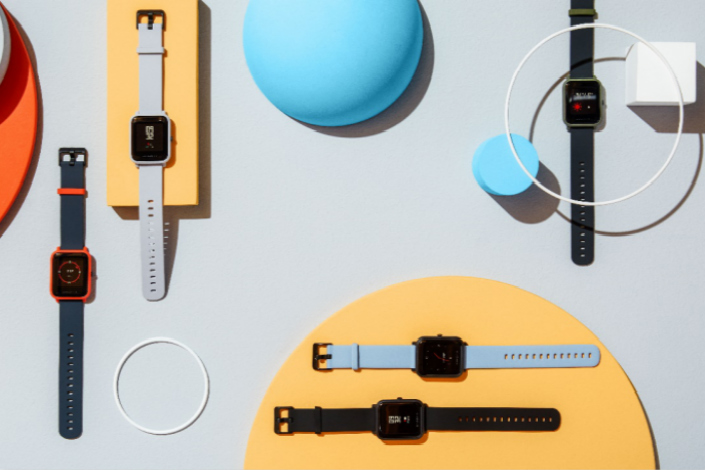 Huami, based in Hefei, East China's Anhui province, saw its revenue grow by 37% in the first nine months of 2017, compared to the same period in 2016, according to the company's filing. In addition to smartwatches, it also produces smart scales and other accessories. Photo: Huami
Huami, the manufacturer of Xiaomi's smartwatches, filed a $150 million initial public offering (IPO) with the U.S. Securities and Exchange Commission on Friday.
The producer of wearable technology, which said it was Xiaomi's sole smartwatch partner, intends to list its American depositary shares on the Nasdaq Global Market in 2018, with Credit Suisse, Citigroup, and China Renaissance as underwriters, according to its filing.
When the IPO is complete, Huami will have a dual-class share structure, with holders of one share class entitled to one vote per share, while holders of the second class will be entitled to ten votes per share.
Listed companies are currently not allowed to have dual-class share structures in Hong Kong, Germany, Australia, the U.K. and the Chinese mainland. In the U.S. and Canada, however, these structures are permitted within certain limits.
The Hong Kong Stock Exchange recently announced its intention to begin allowing companies with dual-class share structures to list, amid fears that the city's existing regulations could cause it to miss out on major Chinese technology IPOs.
Huami's IPO will "likely raise the pressure on Hong Kong's exchanges and regulatory bodies to push ahead with the plan (to allow dual-class shares), particularly as larger-sized companies like Xiaomi are rumored to be weighing a Hong Kong listing," said Ryan Roberts, of MCM Partners.
Smartphone giant Xiaomi is still considering the date and location of its planned IPO, and has selected a number of international banks to work on the offering, Bloomberg reported Monday, citing a source close to the process.
Huami, based in Hefei, East China's Anhui province, saw its revenue grow by 37% in the first nine months of 2017, compared to the same period in 2016, according to the company's filing. In addition to smartwatches, it also produces smart scales and other accessories.
Contact reporter Teng Jing Xuan (jingxuanteng@caixin.com)
You've accessed an article available only to subscribers
VIEW OPTIONS
Share this article
Open WeChat and scan the QR code