LeEco Listed Unit Chairman Resigns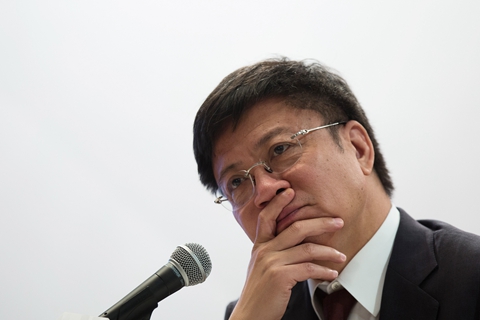 Sun Hongbin. Photo:VCG
Uncertainty about the listed unit of debt-ridden LeEco has grown, following the resignation of the company's recently installed chairman after he failed to deliver a restructuring plan to tackle its debt problems.
Sun Hongbin, chairman of property developer Sunac China Holdings, was named Leshi Internet Information & Technology's chairman last July, replacing previous chairman and founder Jia Yueting as the first step in a turnaround plan. Sunac had previously given a 15 billion yuan ($2.4 billion) cash infusion to LeEco in exchange for a stake in its listed unit, Leshi.
Leshi said on Wednesday that Sun had resigned his position, according to a stock exchange filing. He will step down as the company's chairman and from the board, and will no longer take any posts in Leshi, the statement said.
Since taking the helm of Leshi, Sun had "communicated with regulators," but failed to work out a restructuring plan to revive the company's business and cash flow problems stemming from its large debt, sources familiar with the matter told Caixin.
In making a reorganization plan, Sun was unable to fulfill requirements that stipulate such plans must strengthen the company's ability to do business and the quality of its assets, sources said. Following its failure to craft a plan, the listed company has three alternatives: declaring bankruptcy, de-listing, or selling assets to repay its debt, observers said.
Sun's departure follows several failed attempts at reorganizing the listed Leshi. Leshi said in January that a three-year plan to integrate LeEco's Le Vision Pictures movie unit into the listed company couldn't proceed because a stake Le Vision held in LeEco had been frozen.
Leshi was also unlikely to find a savior in LeEco's Leshi Zhixin TV unit, which has a large debt load, analysts said. A restructuring plan was aimed at improving the company's finances, so the integration of a debt-ridden unit would have been meaningless and wouldn't be approved by regulators, those sources added.
Shenzhen-listed Leshi has been under a capital crunch stemming from the debt woes of its parent after expanding too quickly. The company reported a loss of 11.6 billion yuan for 2017, its first annual loss since listing in 2010.
Leshi resumed its trading on Jan. 23, following a nine-month suspension. Its shares initially plunged, but later rallied as investors bet on a restructuring plan. The company's shares were suspended on Thursday. But their last trading price the previous day was 58% higher than a February low following the January trading resumption.
The listed company's number of shareholders rose from 185,000 to 336,000 between the day the stock resumed trading and Feb. 9, reflecting continued investors interest in the company despite its stumbling restructuring effort. The speculative behavior of those individual investors has been a concern both for Leshi and regulators, Caixin has learned.
Contact reporter Mo Yelin (yelinmo@caixin.com)
You've accessed an article available only to subscribers
VIEW OPTIONS
Share this article
Open WeChat and scan the QR code