Chart: China's Aging Population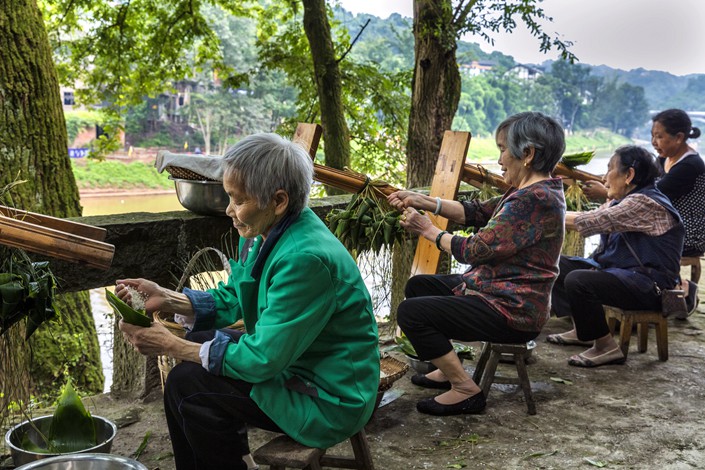 Photo: VCG
China is aging — rapidly.
About a third of the country's population will be over 60 by 2050, up from the current level of 17%, according to Wang Jianjun, vice director of China's National Working Committee on Aging.
Wang sounded an alarm on Thursday about the challenges China will face as the world's most populous country develops one of the highest percentages of elderly citizens.
For one, the greying of China's citizenry is expected to push costs for elderly care — including operations of retirement homes and medical services — up from some 7% of the country's gross domestic product to more than 25% by 2050.
Below is a comparison of elderly populations and their projections among China, the United States and Japan.
Share this article
Open WeChat and scan the QR code

Caixin-Sinica Business Brief: Hong Kong to Allow Retail Investors to Trade Crypto