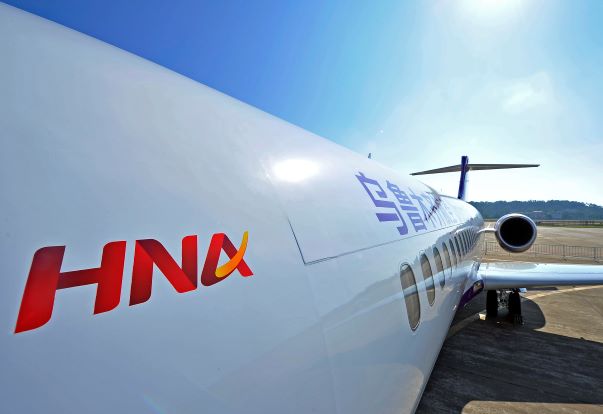 Photo: VCG
Debt-ridden HNA Group's selling spree goes on.
The aviation-to-finance conglomerate sold its stake in Radisson Hotel Group to a consortium led by Chinese hotel operator Jin Jiang, according to Radisson. The company didn't disclose financial details.
The deal is the latest in the great unwinding of HNA assets after years of heavy, debt-fueled global spending. In the first six months of 2018, HNA dumped more than 60 billion yuan ($8.8 billion) of assets, including stakes in additional hotels groups Hilton and NH. HNA is reshuffling to lighten its debt load and refocus on its core aviation business.
HNA took full control of Radisson in April 2016. Radisson is one of the world's largest hotel operators with more than 1,400 hotels in operation or under construction around the globe.
Shanghai-based Jin Jiang is China's biggest tourism conglomerate. The takeover of Radisson will increase the number of hotels under its umbrella to about 10,000. As part of the deal, the Jin Jiang-led consortium also acquired 50.2% of Stockholm-listed Radisson Hospitality AB.