Friday Tech Briefing: Huawei, Huawei, and More Huawei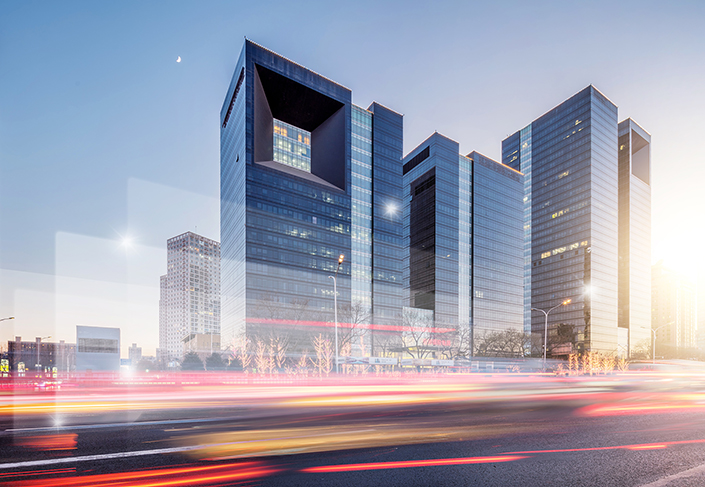 1. USCC Advises the U.S. to Avoid Huawei and ZTE in Its 5G Network Planning
The U.S. China Economic and Security Review Commission (USCC) released its annual report on Wednesday, saying that foreign telecom operators including Huawei and ZTE are likely to threaten national security and 5G infrastructure construction in the U.S. The report advised the country to avoid Huawei and ZTE in its 5G network planning.
The report suggests that American telecom operators such as AT&T and Verizon are currently too reliant on Chinese service providers as well as other foreign brands such as Ericsson and Samsung, which could cause the U.S. to lack competiveness in this crucial area.
The USCC was set up after China joined the World Trade Organization in 2001, with a mission to watch bilateral trade and its impact on the U.S. economy and national security. (Caixin, link in Chinese)
2. Huawei Sets Up African Cloud Server
Huawei is launching cloud services in South Africa in December as part of the Chinese telecom giant's plans to expand its data center footprint.
The company is deploying a regional data center in Johannesburg, from which its cloud services can cover neighboring countries and regions.
The move comes as the company's rivals, including Amazon and Microsoft, look to tap into the growing demand for cloud services among African countries. (China Daily)
3. Huawei is Developing Its Own Voice Assistant Outside of China to Rival Amazon Alexa and Google Assistant
Huawei is developing its own voice assistant that works outside of China, potentially pitting it against software produced by Google and Amazon.
In China, Huawei has its own voice assistant called Xiaoyi which operates in its smart speaker AI Cube and smartphones, but it only communicates in Chinese.
The move could put the company in direct competition with Amazon and Google, both of which have integrated their voice assistants with various hardware products. (CNBC)
4. Chipmaker Probe Continues Apace
China's top antitrust authority said on Friday it has already made "important" progress in its probe into three dominant chipmakers, including Samsung, over possible price fixing.
The agency has obtained and screened evidence from relevant companies and their downstream partners, Wu Zhenguo, director of the anti-monopoly bureau under the State Administration for Market Regulation, said.
The comments came as an update to the investigation started by Chinese authorities in May on possible price-fixing behavior by South Korea's Samsung, SK Hynix, and US-based Micron over the last few years. (China Daily)
5. Baidu Invests in Elevator-Ad Firm to Lift Its Offline Business
Baidu Inc. is leading a group that is investing 2.1 billion yuan ($302 million) in Xinchao Media Group, a company that places advertisements in elevators, as the internet search giant seeks to expand its offline-ad business.
Baidu made the announcement on Wednesday, but didn't say how much the company itself will invest and didn't name the other investors.
Founded in 2007, Chengdu-based Xinchao operates in more than 100 Chinese cities, including Beijing and Shanghai. The Baidu-Xinchao tie-up follows a similar deal between Focus Media and Alibaba Group Holding Ltd. in July, when the e-commerce giant said it would pay $1.43 billion for a 6.62% share in Focus Media. (Caixin)
6. Online Discount Retailer Vipshop Reports 16.4% Revenue Growth in Q3
Vipshop Holdings Limited, a Chinese online discount retailer, released its third-quarter earnings Thursday. The company brought in a net revenue of 17.8 billion yuan ($2.6 billion), an increase of 16.4% year-on-year. Net income attributable to Vipshop's shareholders was 228.7 million yuan, down 32.4% from a year earlier.
The company said that revenue growth came primarily from increases in both the number of active customers and average revenue per customer.
Vipshop was established in 2008 and specializes in discounted luxury goods. The company went public on the New York Stock Exchange in March 2012. (Company announcement, link in Chinese)
Compiled by Isabelle Li
Share this article
Open WeChat and scan the QR code