Wednesday Tech Briefing: Maoyan Delays Hong Kong IPO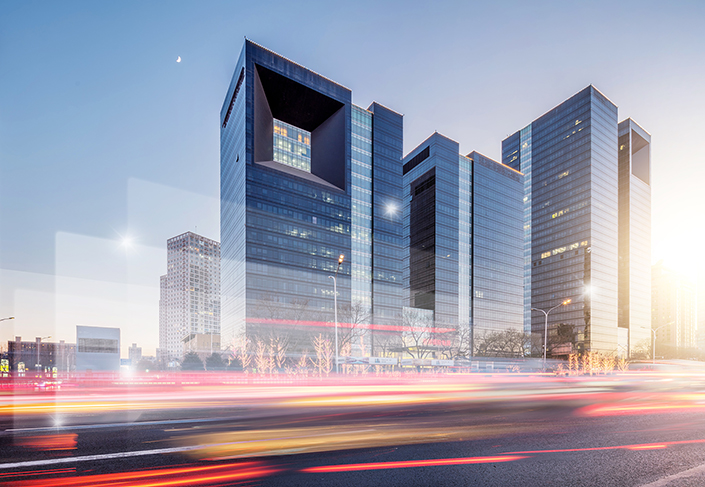 1. Maoyan Delays Listing, Adds Xiaomi Backing
Maoyan Entertainment, China's biggest online movie ticketing platform, put off the date of its Hong Kong listing to Feb. 4 and introduced new cornerstone investors including smartphone giant Xiaomi Corp.
Maoyan, backed by Tencent Holdings Ltd., originally planned to debut in Hong Kong on Jan. 31. The company is seeking to raise as much as HK$2.7 billion ($345 million).
The company said its revenue in the first nine months of 2018 nearly doubled to 3.1 billion yuan. But Maoyan has not been profitable. Losses amounted to 144 million yuan in the first nine months of 2018. (Caixin)
2. Former Canadian Spy Chief Warns Again Against Huawei
Richard Fadden, the former head of Canada's top spy agency has again flagged Huawei as a national security risk and urged Ottawa not to use the company's equipment in its new 5G networks.
"If China would resort to putting Canadians to death to defend its corporate national champion, what might it do if the Chinese Communist Party had unfettered access to Canada's vital communications networks?" wrote Fadden in a commentary published in The Globe and Mail Monday.
Fadden's comments come amid strained bilateral relations between Ottawa and Beijing. After Huawei's Chief Financial Officer Meng Wanzhou in Canada last month for possible extradition to the U.S. on criminal charges, China detained two Canadians on suspicion of endangering national security.
Tensions further escalated last week after a Chinese court retried a Canadian who had already been convicted of drug smuggling and sentenced him to death. (Caixin)
3. Tencent, NetEase Miss Out Again as Chinese Government Approves Third Round of Game Licenses
China's State Administration of Press and Publications (SAPP) published a list of 93 approved titles Tuesday, the third such list since it resumed license approvals in December. But titles from Tencent Holdings and NetEase are still absent from the list.
SAPP had stopped approving new game releases since March 2018. The nine-month freeze had taken a toll on the industry and billions of dollars in market value were wiped off companies like Tencent and NetEase. (SCMP)
4. China Says U.S., Canada Abused Extradition Agreement Over Huawei Executive Meng
China said on Tuesday that the United States and Canada had abused their extradition agreement in the case of arrested Huawei executive Meng Wanzhou, after Canada's ambassador to the United States said on Monday that it would proceed with formal extradition.
Ministry spokeswoman Hua Chunying made the comments at a regular briefing and reiterated China's call for Meng's release. (Reuters)
5. Formerly U.S.-Listed Solar Firm's Sun Set to Rise Again in China
Solar module giant JA Solar will make a backdoor listing in Shenzhen in a deal that values its assets at 7.5 billion yuan, becoming the first formerly U.S.-traded company from the solar sector to relist at home.
China has said it would welcome such backdoor listings for quality Chinese firms that want to return home after their shares stagnated in overseas markets.
JA Solar was one of about three dozen U.S.-listed Chinese companies that launched privatization bids in 2015 on the belief their shares were undervalued and that they could get better valuations back home. A number of companies in other industries have made similar backdoor listings in China since leaving New York, including outdoor advertising specialist Focus Media and hotel operator Homeinns. (Caixin)
Compiled by Shen Xinyue
Contact editor Teng Jing Xuan (jingxuanteng@caixin.com)
Support quality journalism in China. Subscribe to Caixin Global starting at $0.99.
You've accessed an article available only to subscribers
VIEW OPTIONS
Share this article
Open WeChat and scan the QR code

Oct 18 18:20

Oct 18 18:11

Oct 18 17:26

Oct 18 17:15

Oct 18 15:26

Oct 18 13:54

Oct 18 12:57

Oct 18 12:25

Oct 18 11:40

Oct 18 01:13

Oct 17 18:09

Oct 17 16:29

Oct 17 15:22

Oct 17 13:51

Oct 17 03:15
GALLERY