In Depth: Xiangshui Chemical Factory's Recipe for Disaster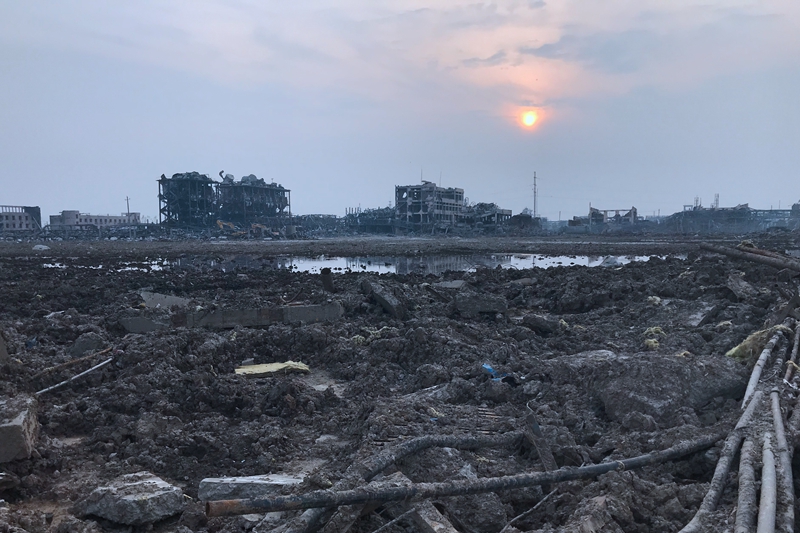 The Xiangshui explosion left a crater measuring 100 meters in diameter. When Caixin reporters visited the site at the end of April, the crater was still filled with a pungent mix of black, green and red liquids.Photo: Yang Rui/Caixin
Ironically, the Jiangsu Tianjiayi Chemicals factory was about to undergo a safety inspection the day an explosion destroyed the fertilizer and pesticide plant.
County inspectors had gathered in the compound in eastern China's Jiangsu province. The heaviest-polluting workshops had been shut down by workers who had been tipped off about the upcoming inspection, and rainwater drains usually used for secretly dumping liquid waste had been scrubbed.
Then, at around 2:30 p.m. an explosion ripped through the compound, killing at least 78 people and leaving a 100 meter crater.
Read our in-depth look into the toxic mix of safety violations and cost-cutting that led to the deadly March 21 explosion.