Gree's Stake Sale Attracts 25 Keen Investors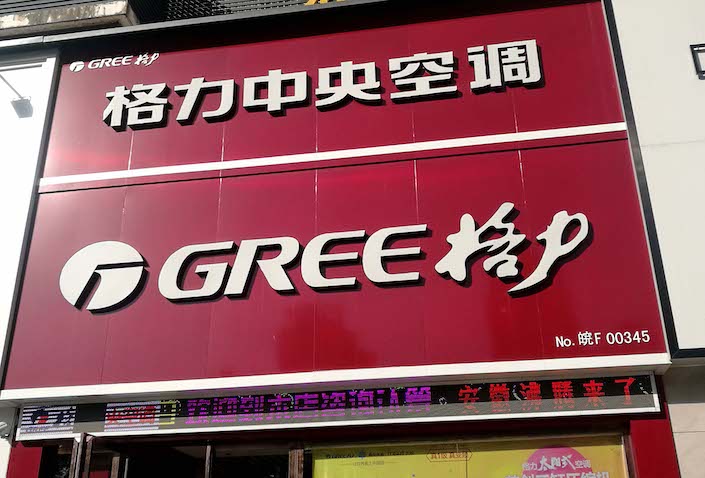 Photo: IC Photo
Twenty-five hungry investors gathered at the south China headquarters of Gree Electric on May 22.
Their aim?
To get a 15% stake in the air conditioner giant — which is being sold by its largest stakeholder Gree Group.
Gree Electric has shown a good track record of profitability. Its profit surged almost 10 times from 2.9 billion yuan ($418.76 billion) in 2009 to 26.1 billion yuan in 2018.
Gree Electric also stands out to investors with its reduced ties to state ownership. Though Gree Group is controlled by the local Zhuhai government, it currently holds only an 18.2% stake in Gree Electric, from a peak of 60% a decade ago. If the deal goes through, it will dilute Gree Group's control to 3.2%.
Present at the May briefing was a representative from Temasek Holdings, a Singaporean state investment firm. The person said Temasek is very interested in contributing to the reforms of state-owned enterprises. Temasek currently manages funds worth over 300 billion Singapore dollars ($219.63 billion).
The courtship came after Gree Group told the Shenzhen Stock Exchange in April that it's looking to divest part of its stake in a deal "that could lead to a change of the Gree Electric's ownership structure." The statement said a 15% stake will be disposed for no less than the average stock price over the past 30 trading days. The amount is estimated at over 41 billion yuan.
Sources told Caixin that Gree Group acknowledges its lack of know-how in elevating Gree Electric's continued competitiveness on the global stage, hence the stake sale.
The stake sale has lured at least 25 bidders. But no more than two will be shortlisted and they must act in concert, a person close to the Zhuhai government told Caixin. Priority will be given to domestic investors but not speculators and rivaling appliance makers.
Related: Exclusive: Private Equity Firm Hopu May Bid for Gree Stake
Contact reporter Jason Tan (jasontan@caixin.com)