100 Million Transit Riders Are Paying With WeChat Mini-Program: Tencent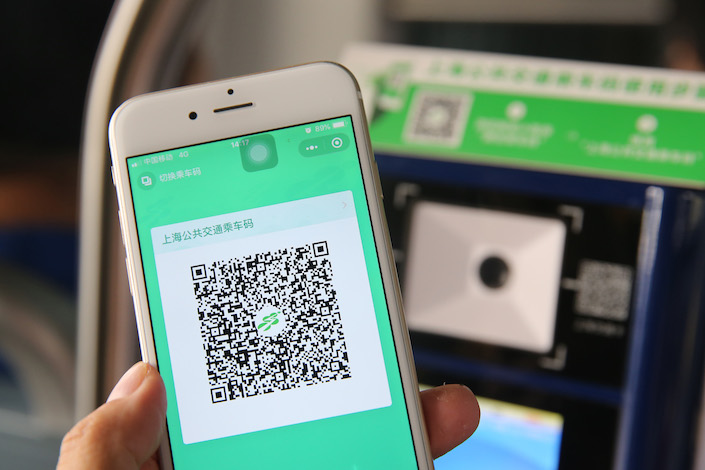 Photo: IC Photo
Tencent's WeChat mini-program "Ride Code" has reached 100 million users, Tencent Financial Technology announced Tuesday, exactly two years since its debut in July 2017.
Ride Code allows subway and bus riders to pay for transit fares with QR codes directly upon boarding in various Chinese cities. At subway stations, that means showing your barcode at the turnstile. Riders do not need to visit ticket kiosks as the fare is deducted from their WeChat Pay wallet.
The app is one of WeChat's more than one million mini-programs, applets that are small in size and can run instantly on WeChat's interface — meaning users do not have to install packages from app stores.
First launched for Guangzhou's bus rapid transit (BRT) system, Ride Code has been expanded to support more than 120 cities in 28 provincial-level administrative regions.
More than 28 million tickets were purchased on Ride Code over the past two years. Among all Chinese provinces, Guangdong, Shandong, and Shaanxi have the greatest number of users, according to Tencent. Commuters in Shenzhen, Tencent's home city, travel with Ride Code more often on a daily basis than residents of any other city.
Tencent sees Ride Code as one step toward establishing its smart transportation ecosystem. It plans to make its debut in Hong Kong by 2021, allowing WeChat users to use QR codes to ride the MTR, the city's subway system.