Huawei's First 5G Commercial Phone Gets Warm Response Despite Limited Networks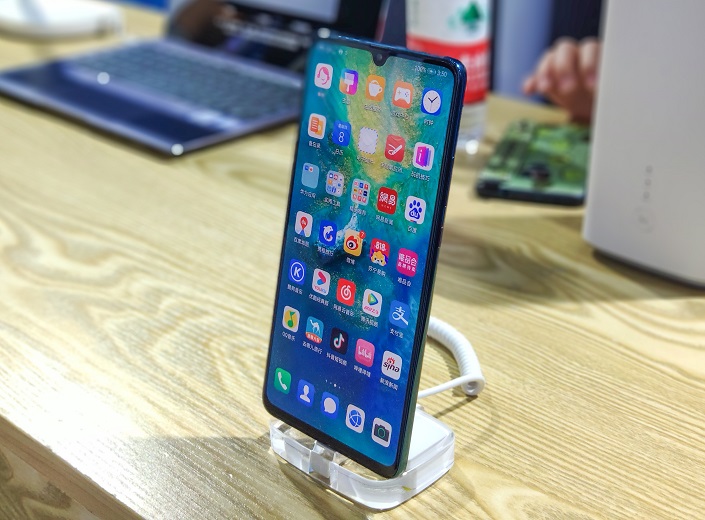 Huawei's Mate 20 X 5G. Photo: VCG
Chinese telecommunication giant Huawei's first commercial 5G handset debuted Friday morning to an enthusiastic response from consumers, even as the country's 5G infrastructure remains in its infancy.
The Mate 20 X 5G sold out within 30 minutes of its debut at Huawei's official store in Sanlitun, a busy commercial area in central Beijing. A salesperson at the store explained that the store had only 22 Mate 20 X 5G handsets in stock, out of a first batch of 1,000 handsets priced at 6,199 yuan ($881.45) released across the country.
Huawei said prior to the Mate 20 X 5G's debut that the company had received over 1 million applications to purchase the phones.
Customers didn't appear to have been discouraged by the limited 5G services currently available in the country. At the moment, only some parts of China's largest cities, including Beijing, Shanghai, Guangzhou, and Shenzhen, have 5G mobile internet coverage. Caixin learned that telecom branches in other areas have yet to receive detailed instructions to roll out 5G services.
To encourage more people to switch to 5G, China's telecom operators are offering special trial data packages for users in major cities and have emphasized that 5G handsets can automatically switch to the country's mature 4G network if they detect poor connections.
A Huawei staffer told Caixin that another 5G model—Huawei Mate 30 X 5G—might be availble for pre-order in September, and could formally debut by the end of this year in China.
Contact reporter Zhao Runhua (runhuazhao@caixin.com)
Related:
Markets Cheer Beijing's Call for Carriers to Team Up on 5G