Smart Surveillance Startup Applies for Hong Kong IPO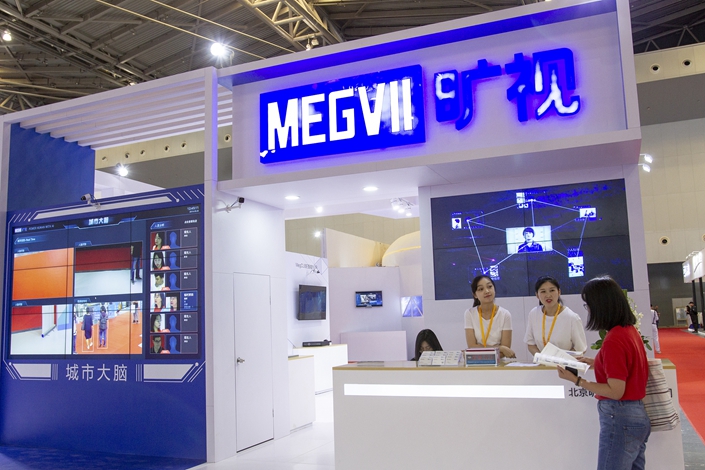 Photo: VCG
One of China's most watched artificial intelligence startups filed for a Hong Kong IPO over the weekend.
Beijing-based facial recognition firm Megvii Technology Ltd. is the first mainland AI company to confirm its plan to list in the troubled city by issuing a prospectus on Sunday. It did not detail the size or timeline of the planned IPO.
Earlier this year, the Alibaba-backed unicorn was reportedly rethinking IPO plans due to doubts from international investors about China's controversial use of facial recognition technology and trade tensions with the U.S.
Alongside other facial-recognition startups including SenseTime, Yitu and CloudWalk, Megvii has armed police departments in China with their technology to better empower their surveillance systems.
According to the prospectus, Megvii booked total revenue of 949 million yuan ($133 million) during the first six months of 2019, up 210% year-on-year. It made 32.7 million yuan in adjusted profit for the period after losing 137 million yuan last year.
Megvii's larger rival SenseTime is unlikely to list until 2020 or even 2021, according to a previous Financial Times story citing investors and bankers.
With its well-known Face++ facial recognition platform and government support, Megvii has become one of the country's largest internet of things (IoT) companies, connecting billions of devices and hundreds of millions of individuals in the country, the prospectus says.
"As with many other Chinese companies, we also benefit from government economic incentives," it says, acknowledging government grants of more than 200 million yuan since 2016.
From so-called "smart cities" to education, manufacturing and smartphone applications, Megvii has fingers in a lot of pies.
Related: In Depth: Surveillance Equipment Giant Hounded by Competition, Security Concerns