Inventory Review Ahead as Alibaba Welcomes New Chairman?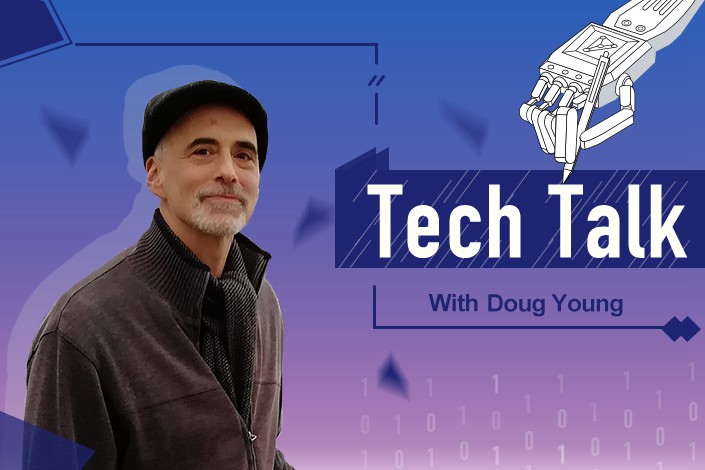 As I write this week's column, I'm having fun imagining how Alibaba founder Jack Ma must be feeling on his official first day as former chairman of the e-commerce giant he created.
Is he recovering from a night of partying to celebrate his official retirement as an executive from the company he founded 20 years ago in a Hangzhou apartment? Is he already thinking about the next thing, be it an internet entrepreneur competition he plans to attend in Africa next month, or his longer-term plans for a new career in philanthropy?
All of these are interesting questions for fans of the charismatic man who revolutionized e-commerce in China and made himself quite rich in the process. But for me, a more interesting question lies in what the future holds for the company Ma founded, and how it might change under the new leadership of Daniel Zhang, who is serving his first full day as chairman outside his former boss' shadow.
Whether or not Zhang will really emerge from Ma's shadow is another issue, since Ma will continue to wield influence through his continued role as a member of Alibaba's board and also as a lifetime partner in the group that steers the company. People seem to have differing views in that regard, and I'll admit that I was once among the biggest skeptics who thought he would continue to call the shots from behind the scenes.
But over the past year my views have shifted, as I've come to realize that Ma simply craves the spotlight and seems less concerned with how he gets his attention. So if he can stay in the spotlight as a philanthropist and China's business ambassador to the world, he might be perfectly happy to shed his connections with Alibaba and hand over the business to a new generation.
Such a path would closely mirror that of Microsoft founder Bill Gates, who appears to be a role model for Ma. If Ma really does follow a similar path to Gates, I expect we could see some relatively big changes at Alibaba in the next few years — both in style and the way it does business. But more on that shortly.
I did want to do my usual brief stroll down memory lane with a quick look back at Alibaba, as I do feel a certain nostalgia for this company that I've followed for most of its life. For anyone who wants a good look at its earliest years, I'd recommend the documentary "Crocodile in the Yangtze" made by Porter Erisman, one of the company's earliest public relations people.
Ups and downs
"Crocodile" takes you through the ups and downs of Alibaba's early years, including an unsuccessful early foray into Silicon Valley and its early David vs. Goliath-style victory over eBay in China. From there the company went through many other twists and turns, including a rocky partnership with U.S. internet giant Yahoo, before powering down its current path that has landed it as an e-commerce juggernaut and one of the world's most valuable companies.
Having accomplished everything he has, all with a certain flair that reflects his true nature as a salesman, Jack Ma is certainly ready for retirement from Alibaba and his next challenge. A poll of some of my contacts who are longtime company-watchers revealed that I was the most bullish on the chances Ma will largely cut the cord. But everyone agreed that he will leave the company to some degree, and that Daniel Zhang will soon have a chance to make his own imprint.
One area where the company is almost certain to change is in corporate style. Whereas Jack Ma is very outspoken and willing to do almost anything, Zhang seems a bit more corporate and what many would expect from a Western-style CEO. That means little touches like the playful nicknames that everyone at Alibaba typically adopts, in the style of martial arts novels, might gradually fall by the wayside, though perhaps Zhang will make an effort to keep up such practices.
At a more substantive level, I do expect that Zhang might become emboldened to do a sort of "inventory review" of the many varied assets Alibaba has acquired over the last six or seven years. One of my contacts expressed similar thoughts, saying: "It does seem like a decent opportunity for house cleaning of old pet and vanity projects."
Two of the most obvious places for such house cleaning are Alibaba's forays into the entertainment and takeout dining businesses. The former include online video site Youku, which Alibaba acquired in 2015 for more than $3 billion, and Alibaba Pictures, which it bought 60% of a year earlier for $800 million. The latter includes Ele.me, which Alibaba took control of last year in a deal that valued the company at $9.5 billion. Another potential divestiture could be Alibaba's stake in Weibo, China's equivalent of Twitter, which now stands at about 30%, according to Weibo's latest annual report.
Of course one could argue that filmed entertainment, internet-based dining and social media are all part of the larger online pie and thus relevant to Alibaba's core e-commerce business. But at the end of the day such endeavors really do seem to represent apples that have fallen relatively far from the tree.
On the other side of the coin, we could see Zhang do more to expand Alibaba's core strength in e-commerce, including through acquisitions at home and abroad. I wouldn't expect him to make any major moves in either direction in the next year, as he'll need to tread quite carefully at first to avoid appearing too radical. But I would expect him to start taking some tentative steps to put his own imprint on the company after that, as he slowly tries to emerge from Ma's long and larger-than-life shadow.
Doug Young has lived in Greater China for two decades, including a 10-year stint at Reuters, where he led China corporate news coverage. Send your questions or comments to DougYoung@caixin.com

Register to read this article for free.
Register
Share this article
Open WeChat and scan the QR code