Dr Reddy's Is First Indian Drugmaker Accepted by China Pilot Program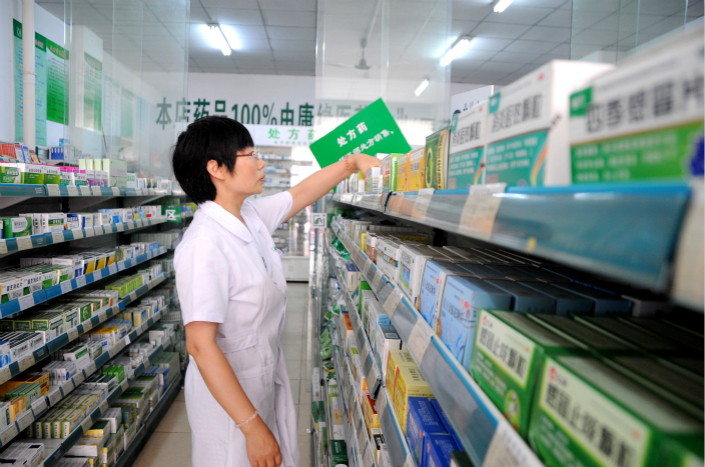 Photo: VCG
Dr Reddy's Laboratories Ltd. became the first Indian pharmaceutical company to win approval to supply certain generic drugs to China's biggest public hospitals as the country expands a drug procurement pilot program nationwide.
The Indian drugmaker was among three winners, including two domestic companies, to supply Olanzapine, an atypical antipsychotic primarily used to treat schizophrenia and bipolar disorder, according to bidding results released Tuesday.
Dr Reddy's Olanzapine passed state review in September for eligibility to participate in the procurement bidding. The company offered a 35% price cut to win the bidding and will supply the drug to public hospitals in several provinces including Zhejiang, Hunan and Guangxi.
China expanded a drug procurement pilot program nationwide Tuesday to reduce the cost of generic medicines. The trial, announced in December, originally involved 11 major cities, including Beijing, Shanghai and Guangzhou, where drugmakers were asked to submit bids to supply 25 commonly used generic drugs to hospitals.
A total of 77 pharmaceutical companies participated in the latest round of bidding, and 45 of them were accepted. The average price of winning bids is 25% lower than prices set during last year's pilot program, according to a statement issued by the office overseeing the test. Last year's trial pared the prices of the same drugs by an average of 52%, according to Bloomberg.
Global drugmakers have been adjusting their China strategies as the new procurement plan will erode the once-high margins on off-patent drugs.
Related: China Reshuffles Medical Reimbursement List, Adding New Drugs