Gallery: 'Starry Night' in a Shanghai Mall
Jan. 9, 2020
Share this article
Open WeChat and scan the QR code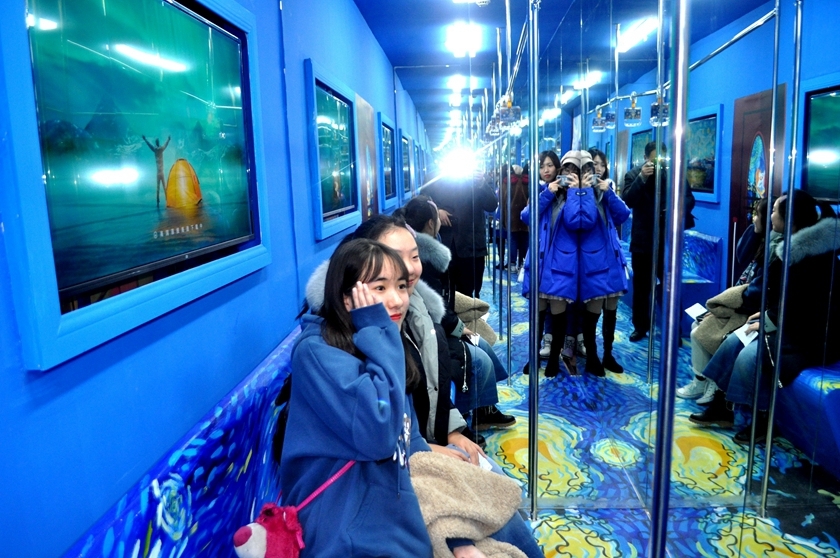 Visitors pose for photos Sunday in a redecorated subway car that draws inspiration from Vincent van Gogh's painting "The Starry Night." The car is part of an "immersive art space" arranged by Shanghai No.1 Department Store.
Two women take a selfie in a room filled with lights and mirrors.
A visitor takes a photo of shining optical fibers.
A visitor snaps a photo of a child standing on the other side of one of the installations.
A child examines the painted foliage in a room inspired by one of van Gogh's paintings.
Visitors enter a room whose design was inspired by the work of van Gogh.
A visitor takes a photo of a woman sitting in a boat in a room whose setting is based on "The Starry Night."
Next Gallery

Recent Galleries
Load more...