Chinese Truckmaker and Israeli Sensor Firm Team Up on Self-Driving Trucks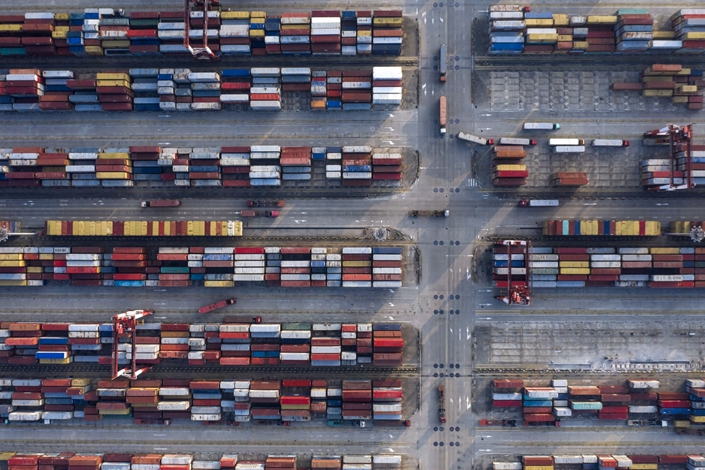 Photo: VCG
Chinese truck producer Shaanxi Heavy Duty Automobile has entered a partnership with Israel-based vehicle sensor startup Innoviz Technologies to deploy up to 600 autonomous trucks at a Chinese port, according to a press release.
According to the agreement, which was announced on Wednesday, the Chinese truck manufacturer, also known as Shacman Trucks, will install the Israeli firm's InnovizPro LiDAR sensors on its trucks. The self-driving trucks will be a proof of concept, testing autonomous loading and unloading of containers in the port area.
The LiDAR system will provide sensing, mapping and location functions for the autonomous trucks, which are limited to speeds of less than 30 kilometers per hour in the harbor area.
LiDAR uses lasers to create three-dimensional maps of the 360-degree environment of the vehicles in real-time. Laser radar is considered by many industry experts as a crucial technology for autonomous taxis and other vehicles.
The tie-up between Shacman Trucks and Innoviz is the latest example of Chinese-foreign cooperation in the field of autonomous driving. In December, Chinese ride-hailing giant Didi Chuxing, which plans to pilot an automated taxi service in Shanghai, forged a deal with American chipmaker Nvidia to use the latter's autonomous vehicle development platform, Nvidia Drive, to develop its self-driving cars.
Contact reporter Ding Yi (yiding@caixin.com)
Related: Didi Awards Autonomous Driving Contract to Nvidia