Didi Awards Autonomous Driving Contract to Nvidia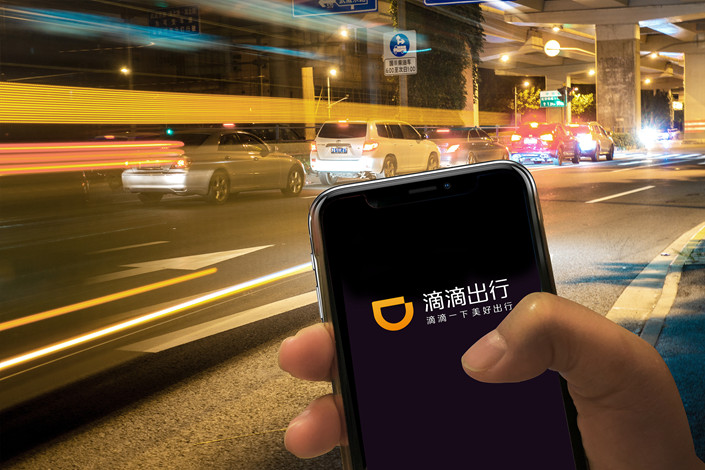 Photo: VCG
U.S. chipmaker Nvidia secured a deal to help Chinese ride-hailing giant Didi Chuxing develop driverless vehicles as Didi plans to test its robotaxi services in Shanghai.
Didi will bank on Nvidia Drive, an autonomous vehicle development platform, for its Level 4 self-driving cars, the American chipmaker said Tuesday in a statement. Nvidia Drive can help plan safe pathways for self-driving cars using its deep neural networks to collect data from sensors such as cameras and radar to understand a vehicle's 360-degree environment, the company said.
The ride-hailing giant will also use Nvidia's graphics processing units in its data centers for training machine-learning algorithms used for route planning, according to the statement.
Didi spun off its autonomous driving unit into an independent company in August when it also announced plans to experiment with the robotaxi services using 30 Level 4 self-driving vehicles in Shanghai early next year.
The Society of Automotive Engineers divides autonomous driving technology into six levels from 0 to 5. A car featuring Level 4 autonomy can run almost independently without human intervention.
Traditional automakers and smart mobility platforms have sought to build ties with chipmakers to develop driverless vehicles. In October, British chip designer Arm Holdings, General Motors and Toyota set up an alliance to delve into common computing systems for autonomous cars.
Contact reporter Ding Yi (yiding@caixin.com)
Related: Didi Considered Safest Ride-Hailing Platform Despite Murders, Survey Shows