Gallery: China's Abandoned Cinemas
Apr. 17, 2020
Share this article
Open WeChat and scan the QR code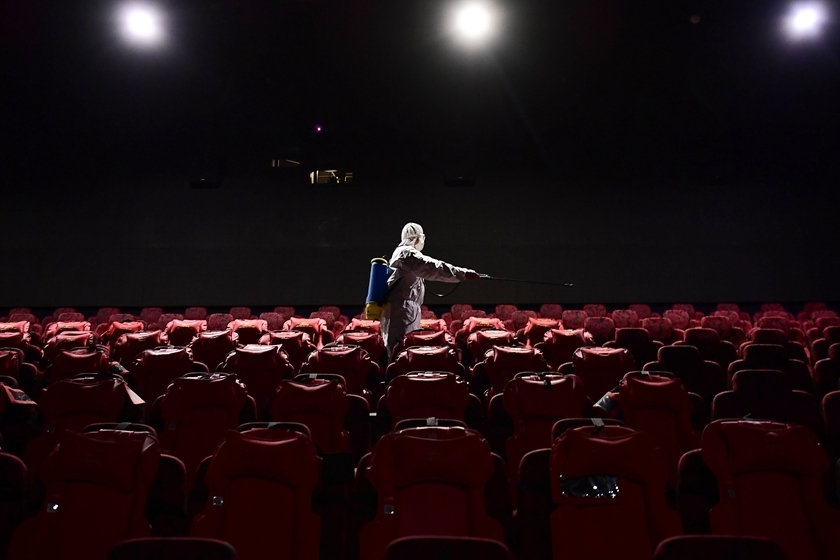 A worker disinfects a screening room on March 25 at a movie theater in Shenyang, Northeast China's Liaoning province. Two days later, the National Film Administration ordered all cinemas in the country to shut down.
A customer walks back from a movie theater after seeing it was still closed on March 28 in Beijing.
A resident checks the notices posted outside a cinema in Shanghai on April 9. More than 5,000 film and television companies have gone bankrupt this year due to the fallout from the pandemic, the Economic Daily reported.
A crowd flocks to Hengdian World Studios, sometimes called China's Hollywood, in Dongyang, East China's Zhejiang province, in February 2018. Photo: IC Photo
Posters showing the movies slated for release during this year's Lunar New Year holiday remain unchanged outside a Beijing cinema on March 28.
Next Gallery

Recent Galleries
Load more...