Beijing Puts Strings on Approval for Nvidia's $6.9 Billion Deal for Isreali Tech Firm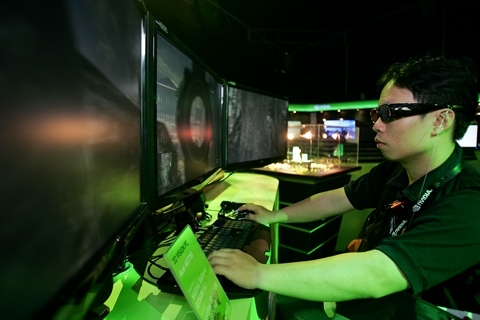 After running a review that lasted almost a year, China's monopoly watchdog has decided to approve U.S. chipmaking giant Nvidia's $6.9 billion deal to buy Israeli network-equipment maker Mellanox, though not without demands of its own.
The State Administration for Market Regulation (SAMR) posed seven conditions for the acquisition to proceed on the grounds that the merger of the two market leaders could diminish competition in the domestic and overseas markets for graphic processing units (GPUs), network gear and high-speed Ethernet adapters, the administration said in an announcement (link in Chinese) posted on its website late Thursday.
The SAMR has demanded that Nvidia Corp. and Mellanox Technologies Ltd. refrain from "forced selling" or putting any unreasonable conditions on deals with their customers in the Chinese market, according to the announcement. Two of the seven conditions were confidential.
The conditional approval removes the last roadblock to a deal that Nvidia announced in March 2019. The deal, which has already received regulatory approval from the U.S., the EU and Mexico, is expected to close by the end of this month.
Beijing's review of the deal took almost a year and required documents to be resubmitted several times, according to SAMR's announcement. Nvidia filed its initial application on April 24. It agreed to the Chinese government's conditions almost a year later on April 10.
The regulator is concerned that the merger of the two tech equipment leaders could hurt competition in the hardware market. According to the SAMR, Nvidia controls more than 95% of China's GPU market and more than 90% globally. Mellanox controls up to 85% of China's market for private network interconnection equipment and up to 60% of the global market.
The SAMR fears the acquisition will give the two companies more power to negotiate prices with its customers and will also give it opportunities to wipe out effective new competitors in the short term, the announcement said.
One senior executive of a cloud service provider told Caixin he is not too concerned about "forced selling" because Nvidia and Mellanox's businesses are both performing well. That being said, the acquisition will likely give the companies more power in future negotiations with corporate clients, he said.
Unlike Mellanox, Nvidia is an aggressive negotiator, the executive said, but the deal will make it even harder for clients to find alternative products in the short run, which will leave them in a weaker negotiating position. "Major clients such as Alibaba and Huawei will not like it," he said.
Another concern in the market is about supply chain security. After the Israeli equipment-maker becomes a part of the American company, its gear could end up on U.S. government lists of products whose sales are restricted to clients in China.
A semiconductor expert in the U.S. who is familiar with such matters believes that Mellanox's products will not be greatly affected because research and development of its technologies takes place in Israel instead of the U.S., so they might not make it on the lists of restricted products.
Concerns aside, Nvidia's acquisition of Mellanox appears to be an empowering deal for both companies, multiple industry analysts and client users told Caixin.
Founded in 1999 in Israel, Mellanox has headquarters in Sunnyvale, California, in the U.S., and Yokneam, Israel. It provides network solutions and services for servers, storage and hyper-converged infrastructure for the cloud computing units of most of the big U.S. tech firms, including Amazon.com Inc., Microsoft Corp. and Google LLC., as well as Alibaba Group Holdings Ltd.'s AliCloud and Tencent's Holdings Ltd.'s Tencent Cloud in China.
In 2019, Mellanox's net profit surged 47.7% to $390 million on revenue of $1.33 billion.
Nvidia's stock closed up 4.94% at $294.70 in New York on Thursday after the SAMR announcement. Shares of Mellanox finished the day 1.81% higher at $124.64.
Contact reporter Isabelle Li (liyi@caixin.com) and editor Michael Bellart (michaelbellart@caixin.xom)
You've accessed an article available only to subscribers
VIEW OPTIONS
Share this article
Open WeChat and scan the QR code