Jack Ma's Online Bank Plans a $282 Billion Lending Spree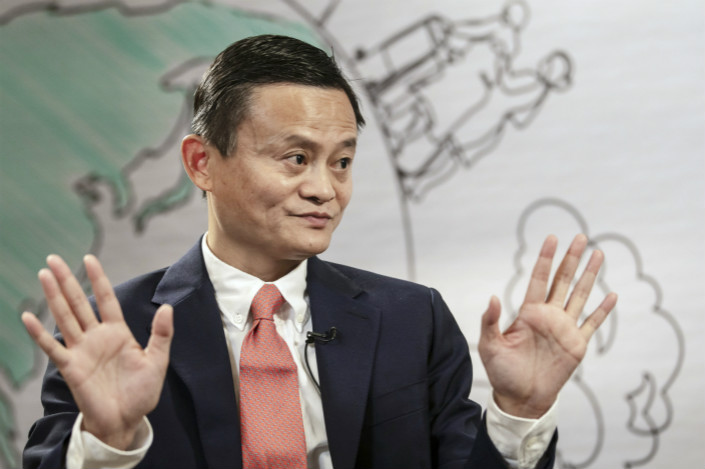 Photo: VCG
With China's economy in free fall and millions of small businesses running low on cash, the online lending platform backed by billionaire Jack Ma entered crisis mode.
It was mid-February, near the peak of China's coronavirus outbreak, and MYbank had to decide whether to reduce its exposure or keep doling out loans. After a two-day marathon of calls and emails from self-isolation, the firm's executives agreed with 25 partner banks on a potentially risky strategy: cut interest rates and turn on the credit taps like never before.
MYbank is now on track to issue a record 2 trillion yuan ($282 billion) of new loans to small- and medium-sized companies this year, up nearly 18% from 2019. "In face of the virus outbreak, we have not lowered our business targets," Jin Xiaolong, the firm's president, said in an interview.
While the lending surge aligns with Chinese government efforts to revive the world's second-largest economy from its pandemic-induced slump, it comes with plenty of risk for MYbank and its biggest shareholder, Ma's Ant Financial.
This year's crisis marks the first major stress test of MYbank's loan algorithms, which crunch real-time payments and other data to evaluate borrowers that often lack collateral and credit histories. If the push to boost lending causes defaults to jump, it could weigh on Ant's $150 billion valuation and hamper plans for an eventual initial public offering.
Related: Jack Ma's $290 Billion Loan Machine Is Changing Chinese Banking