Editorial: Busting Fraud Key to Capital Market Reform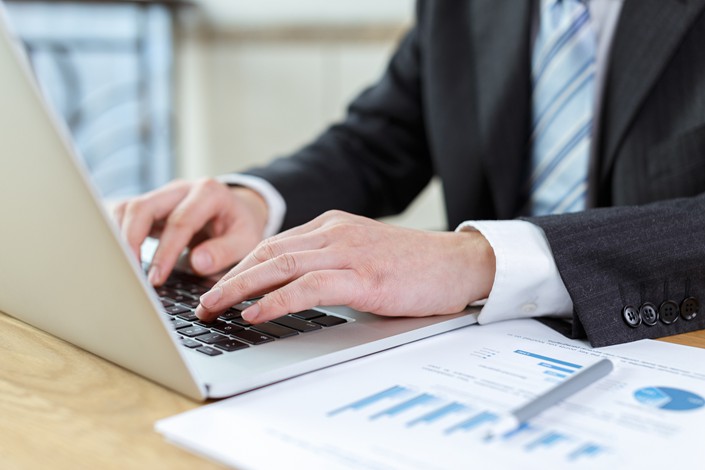 The harm wrought by financial fraud has already spilled across China's borders.
China will severely punish fraud in its capital markets. On May 4, the Financial Stability and Development Committee said it would take a "zero tolerance" approach and "resolutely smash" financial fraud, insider trading, market manipulation and other illegal behaviors, and thoroughly investigate listed companies, intermediary organizations, and individuals that commit fraud.
The committee expressed similar sentiments at meetings on April 7 and April 15. An unprecedented third meeting in the space of a month demonstrates financial regulators' resolve and determination to clamp down on an area where chaos can no longer be tolerated.
Financial fraud is a longstanding issue in China, one that has always blighted the country's financial markets and seeped into the lifeblood of the real economy. Because a number of underlying problems remain unresolved and a succession of new issues has emerged, there are severe and urgent difficulties in tackling and guarding against financial fraud and deception.
Currently, the Chinese government is rolling out a series of reforms and policies targeting capital markets. This will help improve the efficiency of resource allocation and finally strengthen the role of the "invisible hand" in regulating the behavior of market actors.
However, the decisive role of the market must dovetail with the government's own role. A strong regulatory system is the basic infrastructure of capital markets; without it, financial liberalization becomes akin to building castles out of sand.
It could be said that China's current problem is not whether it should clamp down on fraud, but how far it should go in doing so. Only with the most decisive and thorough action can we truly claim to take a "zero tolerance" approach.
Efforts to combat fraud and deception should go hand in hand with reform to China's capital markets, something that requires an all-round upgrade to antifraud controls in the markets themselves. It's easy enough to dig up one or two fraud culprits, but much harder to normalize and systematize action on fraud and ensure it complies with the rule of law.
In the anticorruption campaign of the last few years, the Communist Party's disciplinary organs have taken a similarly zero-tolerance approach. They've struggled to control the outbreak of corruption while curing the root of the problem. That experience gives us valuable lessons in cracking down on fraud in capital markets.
Over the last 30 years, China's regulatory bodies have tried to "smash" financial fraud several times. According to an April 24 statement from the China Securities Regulatory Commission (CSRC), a total of 22 listed companies were investigated for financial fraud in 2019. A separate research report shows that between 1994 and 2018, some 165 Shanghai- or Shenzhen-listed companies were punished for falsifying information in their financial disclosures.
However, fraudulent activity has not only continued during that time, but become even more egregious. Much of today's illicit behavior is characterized by long-term fraud involving large sums of money and complex and systemic underhanded methods. Systemic fraud needs to be met with systemic action.
Our current passivity toward financial fraud has complicated roots. Investors frequently complain that punishments for fraud are too light. Of the 165 companies mentioned above, only 19 were delisted due to fraud, 21 were acquired for backdoor listings, and 125 remain on China's capital markets. Those who work for our securities regulators often complain that their powers of inspection are far weaker than their international counterparts.
But a deeper reason is that China's governance over its companies is too weak. Local governments engage in elaborate games of cat and mouse with regulators in a bid to safeguard economic growth and employment, which results in different punishments being meted out for the same crime. In addition, we're yet to see any major breakthroughs in transitioning from institutional to functional forms of regulation. And finally, regulation isn't backed up by strong, systemic legal frameworks.
Any all-round upgrade to China's antifraud controls must seek to cleanse the soil that foments these conditions.
Improved fraud-busting is a key part of advancing China's company registration system and other much-needed reforms to capital markets. Following the STAR Market, the ChiNext board will also pilot such a system.
The registration systems center on information disclosure and will be subject to regulation both during and after the listing process, rather than mainly beforehand now. That requires a shift in regulatory philosophy in order to strengthen both the institutional responsibilities of businesses and intermediaries as well as public supervision. Information disclosure can't move forward on its own, but needs help from improved registration systems. If regulation can't keep up and the supporting infrastructure isn't up to snuff, then the registration system can actually empower fraudsters instead of hindering their activity.
In the end, regulators must carry out the severe punishments written into law. On March 1, China's new securities law came into effect, markedly expanding the state's power to crack down on fraud. It raised the maximum fine payable by listed companies guilty of illegal information disclosures from 600,000 yuan ($84,800) to 10 million yuan. In addition, the law states that controlling shareholders or controllers behind the curtain who incite others to falsify information can be fined up to 10 million yuan.
The legal limitations are therefore clear; the key now is to enforce them. People have high hopes for the new law's ability to effectively check illicit behavior.
Financial fraud in China is plagued by old problems and beset with new challenges. Emerging industries and new forms of doing business touch on the entire Chinese economy's sustainable development. They are both an important part of government policy and targets for capital. But many new concepts can also easily become fodder for fraud.
Luckin Coffee is a typical example. It perpetrated fraud under the guise of overturning established business models, doctoring its revenue disclosures while making life difficult for an already weakened regulatory system.
It doesn't matter whether the format a company follows is new or old; they are all equal before the law. Regulators must not treat such businesses more leniently than the old guard. The financial requirements for securing a listing may adapt to changing economic characteristics, but honesty remains the bottom line. Indeed, the best way to protect emerging businesses is to provide them with a fair and predictable environment in which to compete.
The harm wrought by financial fraud has already spilled across China's borders. The Luckin scandal has triggered suspicion toward China stocks in international capital markets, proving that a no-nonsense attitude toward fraud is not just bound up with the internal affairs of a single country. Global capital flows mean that financial regulation is also tightly interwoven with international cooperation.
At present, China is making efforts to build internationalized capital markets. This has noticeably quickened the country's opening of its financial sector. However, to keep existing investors happy and attract more from abroad, China's capital markets need to run on reliable rules and standards.
Capital markets do not exist in a vacuum. Their standards hinge on the progress of their host country's rule of law and the honesty of their people. This is not to say that we should sympathize with those who commit fraud. Finance is the core of modern economics, and capital markets might be called the highest form of market economy. To this end, they should reflect a contractual spirit, recognition of responsibilities and the principle of honesty.
We hope that the implementation of the new securities law and the serious tone struck at the three recent meetings of the Financial Stability and Development Committee indicate an all-round upgrade of China's ability to crack down on fraud and further the healthy development of the country's capital markets so that our economy can gallop forward unfettered once again.
Contact translator Matthew Walsh (matthewwalsh@caixin.com)
You've accessed an article available only to subscribers
VIEW OPTIONS
Share this article
Open WeChat and scan the QR code

Caixin-Sinica Business Brief: China Overhauls IPO Rules