Gallery: Wuhan University Reopens to Graduating Seniors
Jun. 11, 2020
Share this article
Open WeChat and scan the QR code
Graduating students take a group photo Monday on Wuhan University's athletic field in Wuhan, Central China's Hubei province.
Students in graduation gowns stroll through campus. After a six-month suspension due to the coronavirus pandemic, Wuhan University reopened Monday for graduating students.
A student takes her classmate for ride Monday.
Two students take a selfie at the university's gate.
A school worker disinfects a student's luggage Tuesday before allowing him back onto campus.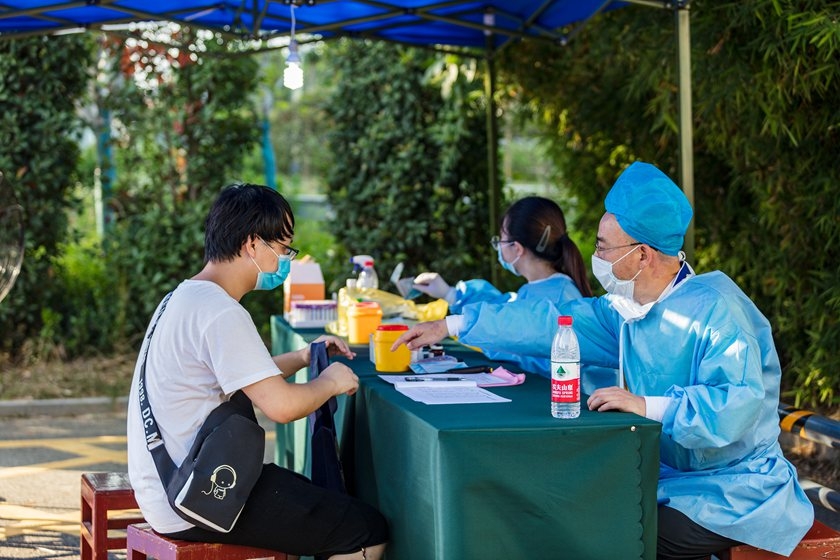 A student prepares to register his information for returning to campus on Monday.
A student wheels his luggage back to campus Tuesday.
Next Gallery

Recent Galleries
Load more...